Diane Hearne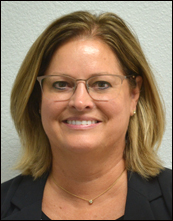 HR Manager, PHR, SHRM-CP
(480) 654-1800
Diane.Hearne@ChristianCare.org
Joining our team as the Human Resource Manager, Diane  Hearne, has over 20 years of experience specializing in talent management. Her background includes workforce planning, recruiting, performance management, employee development and employee engagement.  She also has significant experience managing employee relations, benefits, compensation and compliance issues.    
Diane's career has included management and consulting positions for mid-sized and small companies for physician groups, surgery centers and hospitals.  She also owned and operated a medical staffing business for approximately 8 years. 
She is certified as a Professional in Human Resources (PHR), Certified Professional (SHRIM-CP) and a member of the Society for Human Resource Management. 
Diane and her husband John, have four children and four grandchildren.  In her spare time, she enjoys traveling and spending quality time with family.

Bob
I love living in a community where my friends appreciate my sense of humor:  10,000 Swedes came thru the weeds chased by one Norwegian.  The dust from the weeds and sweat from the Swedes made snuff for the one Norwegian.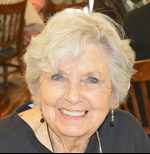 Colleen
I enjoy riding the bus to and from medical appointments.  I don't have to think about where to go or park my car.  And I love the drivers, they are so patient and kind. 
Kitty
I am so happy that I am living at Fellowship Square.  The food is wonderful and I can play bridge whenever I want.