Living With Purpose
A Christian Care Company

As the largest not-for-profit provider of senior housing in Arizona, we understand the importance of providing peace, purpose and a place to call home, all at a price that's within reach.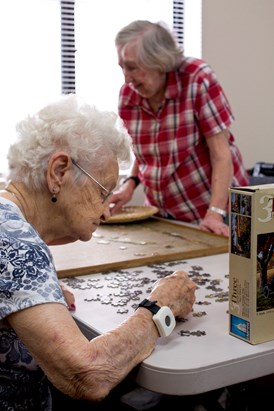 Mission and Values
Our Mission
      Motivated by Christian love and concern we strive to provide quality and responsive Senior Housing, Hospitality and Health Care Services.
Our Values
           Christian Care is a Christ Centered Organization, providing quality services with integrity and responsiveness while striving for excellence.
Career Opportunities
Do you have a passion for working with seniors?
At Christian Care, we believe there is truly something special about our communities. Our residents tell us that making our community their home was the best decision they could have made. We are a friendly, caring community - creating a feeling of an extended family network.