Welcome
 Fellowship Square-Mesa
Set against the spectacular backdrop of the world-famous Superstition Mountains you'll find this enchanting, Southwest Resort Style Senior Living Community, an inviting desert oasis with lush lawns, heated pool and spa, patios, koi pond, and shaded ramadas for your recreation convenience.  Here, you can enjoy the freedom to explore and discover the things you're passionate about, as well as a place where fun, friendship and great food abound. 
We provide a variety of programs to enrich, encourage and promote a lifestyle to serve residents now and in the future.  Nearby shopping, cultural, medical and life-long learning opportunities are completed onsite by an array of volunteer, social, fitness, spiritual, and wellness activities. 
Best of Mesa 2

018 - Mesa Tribune

Some good news in the Mesa Tribune March 25, 2018.
Fellowship Square-Mesa & Historic Mesa are the "Best 2018 Tribune" for Best Senior Living.
"Nonprofit Fellowship Square's two Mesa locations take great care of seniors at the time of life when daily living becomes a struggle because of hearing, vision, balance and mobility issues. …
The East Mesa location is a lush, resort-style campus with views of the spectacular Superstitions Mountains.
At both communities, residents enjoy independent living, assisted living, health-care services and should the need arise memory-care support."
It is good to be noticed by the community. It is good to know your gift of mercy is appreciated there are dozens of facilities in Mesa but the "Tribune" judges us the Best.
Jon Scott Williams - Executive Director - Fellowship Square-Mesa
Welcome to Fellowship Square-Mesa
Seniors Find "Home" at Fellowship Square-Mesa

Story from Mesa Chamber of Commerce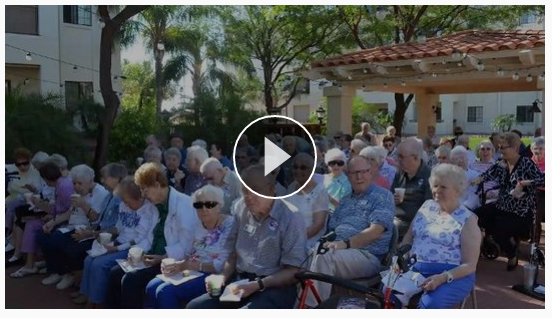 ---
Local Ride Sharing Company Treats Mesa Couple
By Envoy America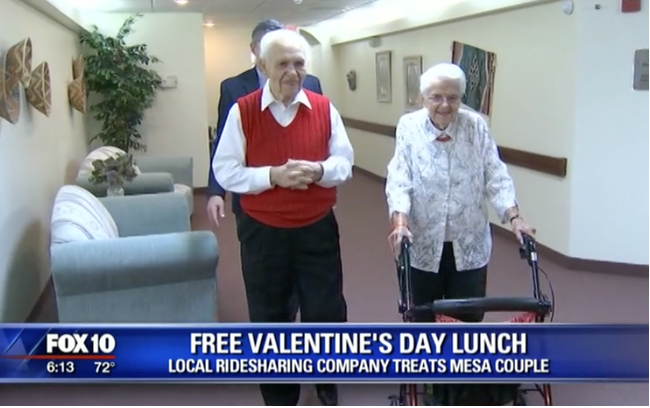 Awards, Accreditations & Sponsor
We are honored to have received numerous awards over the years including the Best of Mesa Award for the past six years.
"Leading Age Arizona 2016 Innovation in Technology Award"



For designing, developing and implementing innovative technology software to serve seniors.."The Senior Transition Guide"

---
---


Bob
I love living in a community where my friends appreciate my sense of humor:  10,000 Swedes came thru the weeds chased by one Norwegian.  The dust from the weeds and sweat from the Swedes made snuff for the one Norwegian.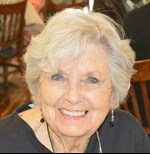 Colleen
I enjoy riding the bus to and from medical appointments.  I don't have to think about where to go or park my car.  And I love the drivers, they are so patient and kind. 
Kitty
I am so happy that I am living at Fellowship Square.  The food is wonderful and I can play bridge whenever I want.