News & Resources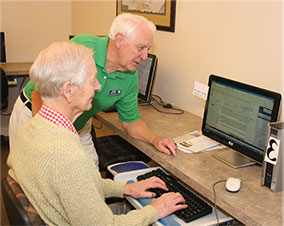 Fellowship Square Blog
Search our blog for news, educational resources and tips to keep you aging successfully. 
Events, Groups & Activities
Our residents enjoy attending Spring Training games, dinners out, shopping excursions and day trips to other towns nearby.  On campus events include Harvest Festivals, Spring Flings & Veteran's Day celebrations.
From gardening clubs, quilt-making and Veterans groups, to volunteer opportunities and our SeniorFITness™ program - Fellowship Square offers something for everyone!