Kristie Larsen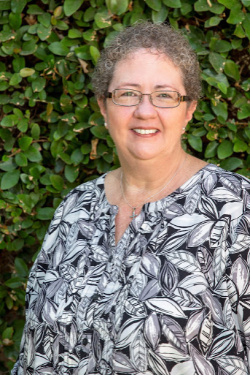 Executive Director, Phoenix & Cottonwood
---
Kristie's journey as part of the Christian Care ministry began in 1987. She has served in various capacities within the Organization including Chief Human Resource Officer and Nursing Home Administrator, and most recently as the Executive Director in Historic Mesa, since 2013. On August 1st, 2020, she returned to the Phoenix campus to serve as Executive Director for the Phoenix and Cottonwood campuses. 
Kristie was raised on a farm in Iowa and moved to Arizona in 1984.  She earned her Bachelor of Science Degree in Applied Management from Grand Canyon University in 2003. In 2011, she returned to Grand Canyon University to earn a Master of Science in Leadership.  
Kristie holds several designations in Senior Living and Healthcare. She is a Certified Professional in Human Resources (PHR), a Certified Aging Service Professional (CASP), Certified Dementia Practitioner (CDP) and an Assisted Housing Manager. She was also licensed as a Nursing Home Administrator (NHA) in July 2007 and as an Assisted Living Manager in 2008.
An active volunteer in the community, Kristie has served on various committees throughout the years. Kristie served as a member of the Covenant Health Network (CHN) Ethics Committee and served three years on the LeadingAge Arizona Board of Directors. She is currently serving on the LeadingAge Arizona Foundation Board of Directors. She was appointed by the Arizona Governor to serve on the Arizona Board of Examiners of Nursing Care Institution Administrators and Assisted Living Facility Managers (NCIA/ALFM) from 2010 to 2012. Currently she is a member of the Mesa Sunrise Rotary Club and Community Alliance Against Family Abuse (CAAFA) Board Member from 2018 to 2021.
Kristie's church home is Hi-Way Southern Baptist Church in Mesa, AZ.