Living With Purpose
A Christian Care Company

As the largest not-for-profit provider of senior housing in Arizona, we understand the importance of providing peace, purpose and a place to call home, all at a price that's within reach.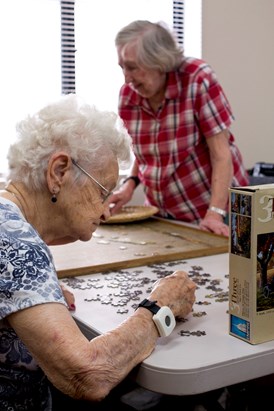 Mission and Values
Our Mission
Through Christian love and excellence we are dedicated to providing a fulfilling lifestyle and promoting independence to those we serve.
Our Values
We believe in the immeasurable value of every person. Empowered by Christ's love, we joyfully serve with humility, integrity, compassion, and respect.
Career Opportunities
Do you have a passion for working with seniors?
At Christian Care, we believe there is truly something special about our communities. Our residents tell us that making our community their home was the best decision they could have made. We are a friendly, caring community - creating a feeling of an extended family network.