Susan O'Connell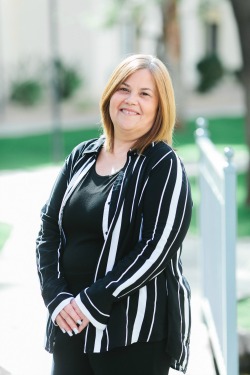 Director of Subsidized Housing
---
Susan O'Connell is the Director of Subsidized Housing for Christian Care Manors in Phoenix and Cottonwood.
Susan was born and raised in New York. In 1988, she married a wonderful man and together they have two successful children. She began her career in 1992 as an activity director for a HUD subsidized property in Rockville Centre, NY. Within one year, she earned her certification in HUD Subsidized Housing/Property management. Susan worked for that same management company for 23 years, managing over 790 Section 8 elderly/disabled units before moving to Arizona in June 2015.
When Susan arrived in Arizona, she accepted a position as Executive Director for a new independent living, 55 + community in Peoria, AZ. Although she loved her new role, she felt she needed to get back to serving low income seniors. Susan joined the Christian Care family in October 2019. She says, "I am so happy to be a part of Christian Care and I hope to continue leading the subsidized senior housing program for many years to come".