A Step-by-Step Guide to Choosing the Perfect Independent Living Community
Monday June 26, 2023
Categories: General, Independent Living
---
If you or a loved one are considering a move to an independent living community, you're likely full of questions: what to look for, what to ask while touring a community, and more. The decision to transition into this new phase of life is exciting. Still, with so many options available, finding the perfect independent living community can also feel overwhelming.
Fellowship Square Phoenix has created a step-by-step guide to help you choose the ideal senior living community that suits your lifestyle, location preferences, interests, and budget.
1: Determine your preferred location
The first step in finding the right independent living community is identifying your preferred location. Do you have a specific city or region in mind? Consider factors such as proximity to family, climate, and amenities. If you enjoy the hustle and bustle of city life, an urban community might be the perfect fit. A suburban community might be more appealing if you prefer a quieter and more serene environment. Discuss your options with your loved ones and consider their input as well. Finding a location that brings you joy and peace is vital to a fulfilling experience.
2: Faith-based retirement communities: Assess your religious preferences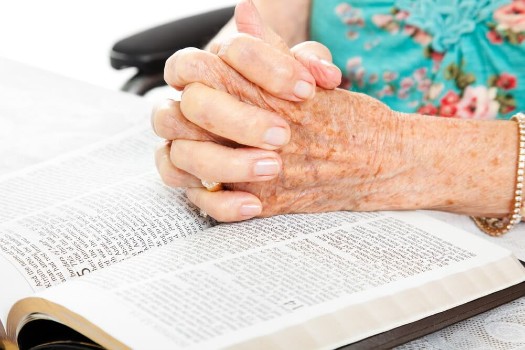 For many seniors, faith plays an important role in their lives. If religion is a core aspect of your identity, you may want to consider independent living communities affiliated with a specific religious group or denomination. These communities often have church services and activities like Bible study or prayer groups rooted in that faith tradition. Attending worship services and engaging in religious activities can help you feel connected and supported within your community.
It is worth emphasizing that residents are not required to adhere to the specific faith of the community. For example, while Fellowship Square Phoenix is rooted in the Christian faith, we warmly welcome individuals from all faiths or no faith at all.
3: Senior Living Lifestyle and Services: What's important to you?
Next, assessing the lifestyle and services offered by different independent living communities is essential. Consider the activities and amenities that are important to you. Do you enjoy staying active and socializing with others? Look for communities that offer a wide range of recreational activities and social opportunities, such as fitness classes, arts and crafts, and group outings. Additionally, inquire about the level of resident involvement in planning community events. The Activities Departments in many senior living communities host a monthly' Activity Chat' to discuss residents' interests. Having a say in the activities and events can make you feel more engaged and connected. Make a list of the amenities and services that are most important to you and use it as a guide when comparing different communities.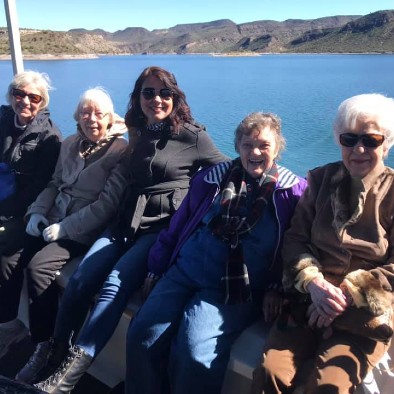 4: Ask about security and emergency measures
Safety and security are top priorities when choosing a retirement community. During your community tours, ask about the security measures they have in place. Is the community gated? Are apartments equipped with an emergency call system? Look for well-maintained buildings with secure entrances and consider if the community has 24/7 security personnel. Inquire about emergency services and the proximity of medical facilities. Knowing that help is readily available in case of emergencies can provide you with peace of mind.
Inquiring about how they handled the COVID-19 pandemic can also tell you a great deal about the community's emergency preparedness and the safety precautions they have in place in the event of another outbreak.
5: Paying for senior living: Consider your financial situation
Financial considerations are crucial when selecting an independent living community. Take the time to evaluate your budget and determine what you can afford long-term. Many seniors sell their homes and use the proceeds to fund their retirement living. Consult with your accountant or a trusted financial advisor to ensure your chosen community is financially sustainable. Ask about any initial costs due upon move-in, monthly rent, and additional services. Make a comprehensive list of expenses to understand the total financial commitment involved.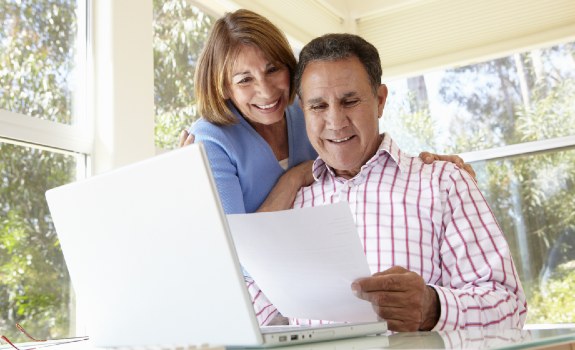 Fellowship Square Phoenix has a Senior Living Cost Calculator that can help you compare your current expenses with those in a senior living community. More on this topic: Paying for Senior Living
6: Seek out non-profit retirement communities
In your search for the perfect senior living community, consider exploring non-profit retirement communities. These communities are often mission-driven and focus on providing high-quality care and services to their residents. A critical aspect of non-profit organizations is the responsibility and accountability by which they must abide. Governed by a Board of Directors, who volunteer their time and efforts to ensure the non-profit organization is upholding ethical management, financial integrity, and quality services.
LeadingAge, a national association of non-profit senior living communities, says, "Many non-profit aging-services organizations have existed in the same communities for generations, offering a stability that fosters peace of mind for both older Americans and their families."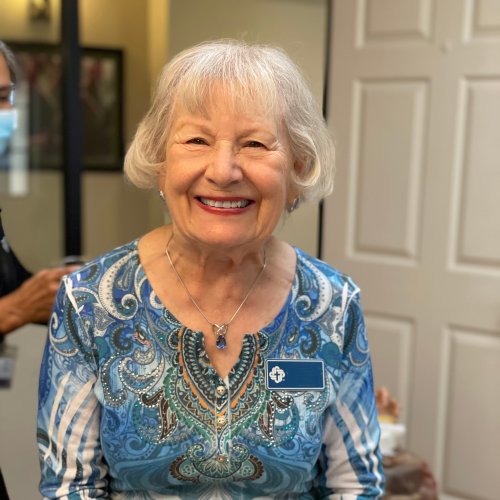 By choosing a non-profit community, you can have peace of mind knowing that your needs will be met by a community that genuinely cares about its residents.
7: Visit and connect with residents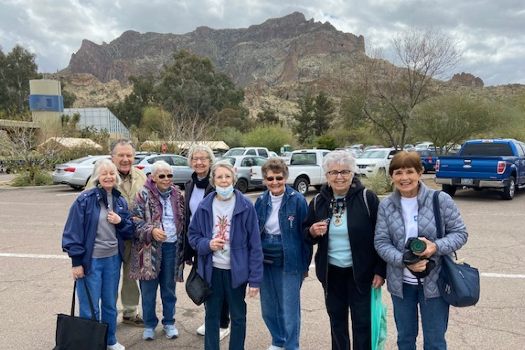 Once you have narrowed your options, it's time to visit the independent living communities on your shortlist - schedule tours to get a feel for each community's culture and ambiance. Take the opportunity to meet the staff, interact with current residents, and observe the overall atmosphere. Consider asking if there is an event or activity you can attend; many communities are more than happy to host prospective residents for lunch, events, or other activities. Pay attention to the friendliness and warmth of the community and the level of engagement among residents. Engage in conversations with residents to understand the community's spirit and whether it aligns with your values and interests.
8: Don't be afraid to ask questions!
Before your community tours, prepare a list of questions that cover all aspects of community life, including daily routines, dining options, transportation services, and healthcare resources. You may also want to inquire about the community's pet, guest, and social events policies. Asking the right questions will help you gather the information you need to make an informed decision.
9: Trust your instincts
After completing your visits and gathering all the necessary information, it's time to trust your instincts! Reflect on your experiences and consider what matters most to you. Contact the community for additional clarifications if you have doubts or uncertainties. Schedule a second tour and consider bringing a trusted friend or family member to get their input. This is a significant decision, and feeling excitement and apprehension is natural. Trust yourself and have confidence in the choice you make.
10: Embrace your new retirement community!
Once you've decided and moved into your chosen independent living community, embrace the opportunities and connections that await you. Engage in community activities, build new friendships, and make the most of the services and amenities available to you. This is an exciting new chapter in your life, and it's up to you to make it a fulfilling and rewarding one.
Putting it all together
By following this step-by-step guide, you can confidently navigate the process and find the perfect retirement community that aligns with your lifestyle, location preferences, interests, and budget. Remember to consider factors such as location, religious preferences, lifestyle and services, security measures, financial considerations, and the value of non-profit retirement communities. Trust your instincts, ask the right questions, and embrace your new community. Your retirement should be a time of joy, fulfillment, and connection, and the right independent living community can help you achieve just that.
---
Fellowship Square Phoenix is a non-profit 501c3 organization and is part of Christian Care Companies. Founded in 1979, what began as a single skilled nursing building on our Phoenix campus has grown to six retirement communities throughout Arizona. 
Ready to schedule your tour of our senior living community in Phoenix?
Give us a call at 602-833-4330 or send us an email at [email protected]. We can't wait to show you everything we have to offer. Come see why our residents love living here!