Understanding the Costs of Independent and Assisted Living: Who Pays for Senior Care?
Wednesday September 06, 2023
Categories: General, Independent Living, Assisted Living
---
Learning about the costs and payment options for Independent and Assisted Living can be a lot to take in – but don't worry, you're not alone! If you can, approach this journey with a sense of curiosity and openness, and don't hesitate to ask questions or seek guidance.
A good starting point for seniors and their loved ones is to compare the costs of their current living situation with those of a senior living community. Comparing costs side-by-side will give you a better understanding of what you're currently paying for and what services and amenities are included in the monthly rate at a retirement community. By doing this, you'll be able to make an informed decision that suits your needs and budget.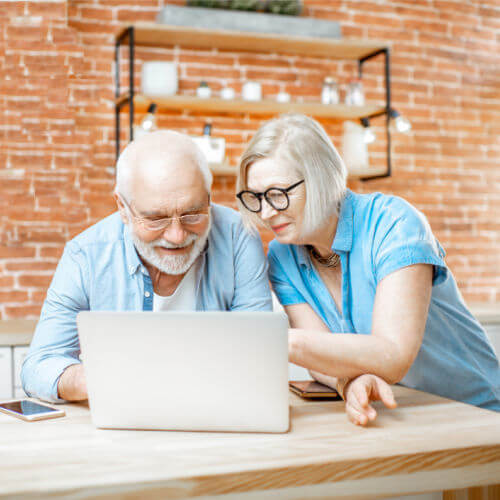 If you're wondering, "How much is Independent Living?" or "Who pays for Independent and Assisted Living?" - you've come to the right place. In this post, we'll explore the costs and financial considerations of Independent and Assisted Living, shedding light on who pays for senior care, what's included, and the available financial assistance options.
The Cost of Independent Living
Independent Living allows seniors to live in a community setting while maintaining their autonomy and independence. On the surface, the monthly fees for Independent Living can appear expensive; it is important to research the services and amenities included in the monthly rent to get an accurate picture of the value offered.
The cost of Independent Living can vary significantly and depends on a range of factors, including geographic location, apartment size, community amenities, and services provided.
In the Phoenix Metro Area, monthly rates for an Independent Living one-bed/one-bath can range from $2,000 per month to more than $5,000 per month in an upscale retirement community.
Monthly fees include a comprehensive range of services and amenities. Senior Living communities often provide 24-hour security, housekeeping, dining options, transportation services, and various social and recreational activities. While these additional services contribute to the overall cost, they are intangible benefits that are essential for seniors. Social connections and community engagement contribute to positive physical and mental health and a greater quality of life.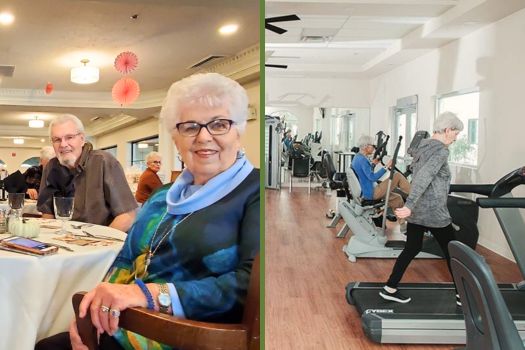 Who Pays for Independent Living?
In most cases, the individual residing in the Senior Living community uses their own funds to pay for their monthly rent and personal costs. This is sometimes referred to as "private pay" or "paying out-of-pocket", meaning that a person is utilizing their existing assets or savings. Sometimes, family members or loved ones may contribute to the senior's monthly rent and other times, families pool their resources to ensure their loved ones can afford the Independent Living community they most desire.
To determine how much you can afford each month, evaluate the costs you have in your current situation, including mortgage or rent, car insurance, entertainment expenses, etc. Once you have all your costs written down, you can compare them side-by-side with the costs of living in a retirement community and the amenities included in your monthly rent.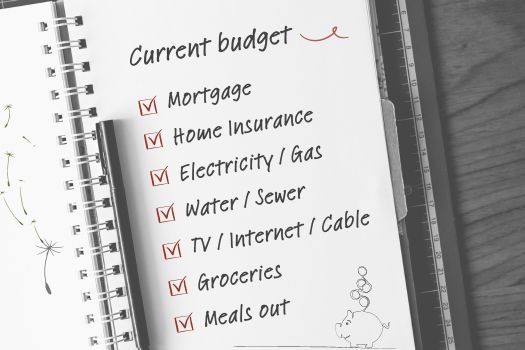 It is also important to consider your current costs and any potential future increases in fees in the community. This is a good question to ask when touring different senior living communities. How often do their rates increase? How much are the increases, historically? Do the increases usually fall within a certain percentage? Answers to these questions will help you better formulate your budget.
---
Financial Assistance for Seniors - Independent Living
While the monthly rent in Independent Living is primarily the individual resident's responsibility, some financial assistance options are available to those who qualify.
For example, for Veterans and survivors who qualify, the Veteran's Aid and Attendance program provides additional funds to a monthly VA pension payment.
Another option for financial assistance is HUD's Section 202 program, Supportive Housing for the Elderly. This program was designed to increase the supply of affordable housing with supportive services for seniors. Equal housing is s afforded to all persons who meet HUD age restrictions of 62 or older and who qualify under federal income standards. The household's annual income may not exceed the very low-income limits set by HUD, which for Maricopa County in 2023 are $32,750 for a single person and $37,400 for a couple.
Unfortunately, the Subsidized Independent Senior Living waitlist is about 2 to 3 years. So, the sooner you begin your research into financial assistance programs, the better prepared you will be to understand specific eligibility criteria and submit applications if you think you qualify.
Learn More:
---
The Cost of Assisted Living
Like Independent Living, the cost of Assisted Living can vary significantly depending on factors such as location (neighborhood, city, or state), community amenities, and apartment size. However, the biggest cost factor is the level of care provided. Some Assisted Living communities utilize a 'point system' to calculate the monthly fee, while others establish a flat monthly rate for each level of care. Before admission, seniors meet with the Assisted Living Manager to complete a health assessment, which helps determine the level of care each individual needs.
In the Phoenix Metro area, the average monthly cost of Assisted Living ranges from $4,000 to $6,000 or more*.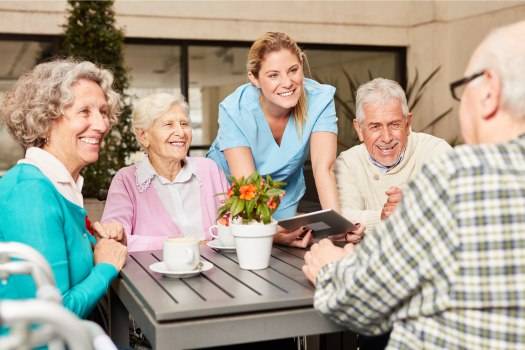 There are several other factors that contribute to the monthly cost of Assisted Living. First, the cost of hiring and retaining qualified staff plays a significant role. Assisted Living facilities must employ trained caregivers who can provide residents with the care and assistance they need. Certified caregivers are on staff 24 hours a day.
Monthly rent also includes a wide range of Assisted Living services, including three meals a day plus snacks, planned social activities, assistance with activities of daily living, housekeeping, transportation, and more.
As a comparison, for a 40-hour work week, in-home care or homemaker services can average around $5,000 to $6,000 per month*. Meal preparation, housekeeping, and laundry are a few examples of in-home care or homemaker services, but the rates noted above do not cover food, utilities, social activities, or fitness programs.
---
Who Pays for Assisted Living?
Again, like Independent Living, Assisted Living is usually private pay – meaning the individual residing in the Assisted Living community uses their own money to pay for their personal costs and monthly rent.
Does Long-Term Care Insurance pay for Assisted Living?
Long-term care insurance policies may cover some of the costs associated with Assisted Living. These policies are designed to provide financial assistance for seniors who require assistance with activities of daily Living, whether they receive them in their own homes, an Assisted Living facility, or a skilled nursing facility. Long-term care policies vary widely, so it is essential to carefully review the terms and coverage of your policy to determine what services are covered and in what settings. If you have any questions, meet with your insurance representative for a clear picture of what's included with your particular policy.
Financial Assistance for Assisted Living
Arizona Long Term Care System, or ALTCS, is Arizona's Medicaid program that provides long-term care benefits for individuals who are 65 or older, blind, or disabled and need ongoing skilled nursing services.
It is important to note that ALTCS beneficiaries are not required to live in a skilled nursing center to receive benefits. Many ALTCS participants choose to live in their own homes or an assisted living facility while receiving the care they need. Seniors must meet certain age and financial criteria in order to qualify.
While the waitlist for ALTCS isn't as long as HUD's, the application process can take anywhere from 6 weeks to 8 months. So again, the sooner you begin your research to determine if you qualify, the better prepared you will be when you're ready to make a move.
---
Conclusion: Budgeting and Planning for the Costs of Independent and Assisted Living
When beginning your journey in senior living, it's important to consider the services and amenities included in the monthly rate and to remember the intrinsic value of these benefits that can't be accounted for in a budget. By comparing the costs of your current living situation to those associated with a senior living community, you can better understand what options will fit your budget.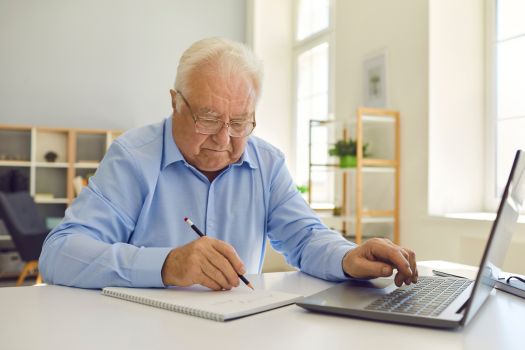 Various options exist when it comes to paying for Independent and Assisted Living. Some individuals may choose to use their personal savings or retirement funds, while others explore long-term care insurance or government assistance programs. It's important to assess your financial situation and explore all possible avenues to ensure you can comfortably afford the care and support you need in retirement.
Discover the best in Independent and Assisted Living in Phoenix!
Whether you're looking for Independent Living, Assisted Living, Memory Care, or Subsidized Senior Living, we have it all covered on one campus. Explore our diverse range of senior living services and find the ideal fit for your needs and budget.
Call us at 602-833-4330 or email us to start your journey towards a vibrant and fulfilling retirement living experience!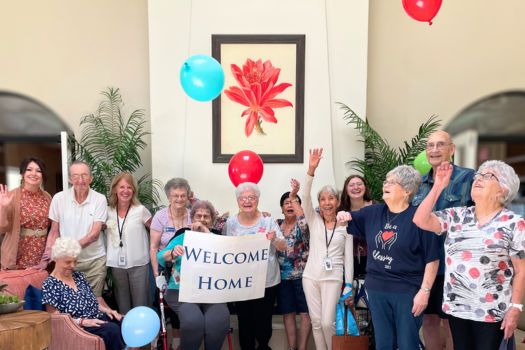 ---