Give the Gift that Gives Back
Tuesday December 19, 2017
Categories:
During this season of giving and gifting, Fellowship Square and its parent companies, Christian Care Health Center and Christian Housing Mesa, non-profit organizations dedicated to Arizona seniors, have the perfect gift idea: donations.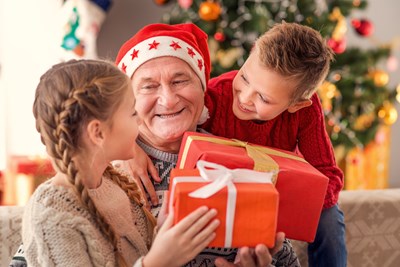 Many community-minded people are looking for ways to give back, especially during the holidays. Making a donation to the Christian Care Foundation not only benefits Arizona seniors, it also benefits donors. Anyone that owes state income taxes and makes a donation to the Christian Care Health Center by April 15 is eligible to receive an Arizona Income Tax Credit because donations to the Center qualify as a Charitable Organization tax credit donation. Taxpayers can claim all five available tax credits for this purpose in any tax year. For 2017, $4,373 in tax credit donations is available for couples, and $2,187 for individuals that contribute to all available tax credits —Charitable Tax Credit (original), Foster Care Tax Credit (new for 2016), Private School Tuition (original), Private School Tuition (overflow) and Public School Tax Credit.
Credit card donations can be made directly over the phone by calling the Christian Care Foundation at 480-822-7373 or online at www.christiancare.org. Checks can be made out to Christian Care Health Center or Christian Care Manor IV and mailed to:
Christian Care Foundation
6945 E. Main Street, Building 5
Mesa, AZ 85207
Please include name, complete address, phone number and donation amount when mailing or delivering donations. Christian Care Organizations make a difference in the lives of local seniors every day, and the organization appreciates the community's generosity when it comes to how they donate their Arizona Income Tax Credits.