Fellowship Square Historic Mesa's Oasis Assisted Living Center Now Eligible for Tax Credit Donations
Monday August 05, 2019
Categories: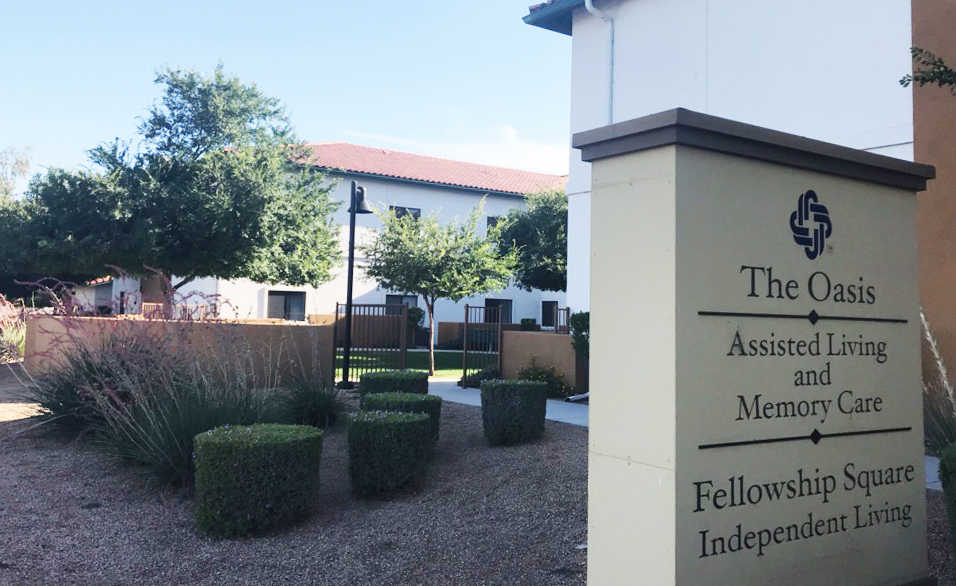 All of the Fellowship Square locations — and their umbrella company Christian Care — have long been in support of ensuring that Arizona seniors have nurturing, safe, clean, and inclusive environment in which they feel well cared for and valued during their golden years. And now, Arizona taxpayers can directly help that mission at Fellowship Square Historic Mesa! 
The community's Oasis Assisted Living is now eligible to receive donations through the Arizona Charitable Organizations Tax Credit. These tax credit donations will allow Fellowship Square to provide the much-needed housing and services for underserved residents. Through this tax credit, supporters can directly donate to the Oasis Assisted Living Center, which will use the funds to help their top-of-need residents. 
Fellowship Square Historic Mesa's Executive Director Kristie Larsen shared her excitement, saying, "We are so thrilled that we are now eligible to receive these tax credits, as they are invaluable to our residents and the seniors in the state. Each and every donation helps us to fulfill our mission to provide our Arizona seniors with an affordable, secure, holistic, and mentally and spiritually fulfilling residence where they will be treated with love and respect while receiving the care and assistance they need at any level." 
The Oasis Assisted Living Center provides a higher level of care than independent living to Arizona seniors ages 62 and older that are mobile but may require additional help with their daily living activities. Through the Arizona Charitable Tax Credit, Arizona taxpayers may make a charitable contribution to the Oasis Assisted Living Center at Fellowship Square Historic Mesa and receive dollar-for-dollar reductions in their Arizona state tax liabilities. They also have the ability to carry forward the tax benefits for years to come. For more, visit www.fellowshipsquareseniorliving.org.