Fun Outdoor Fitness Ideas
Monday June 15, 2020
Categories: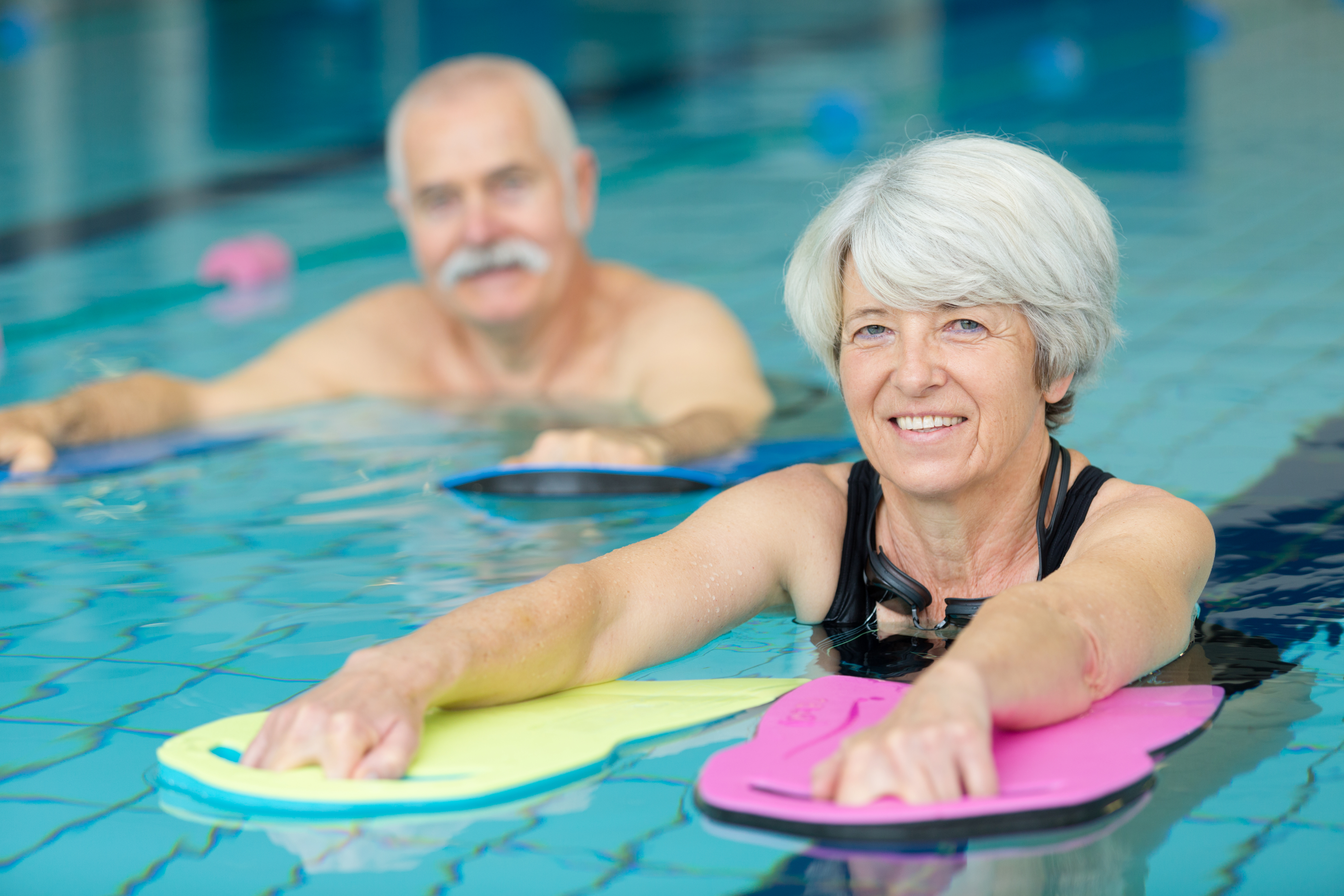 It's almost hard to believe that it's nearly mid-June. While the Valley's summer weather came in hot (literally!), the early mornings and evenings provide a little reprieve from the intensity of the sun. For those that prefer to exercise outdoors, these are the best times to enjoy the weather and get in a little fitness session. Fellowship Square offers some fun outdoor fitness ideas for summertime. 
Rise to the Top — One of the great things about Arizona is the plethora of urban hiking and biking trails all over the state. For those early risers, getting to the top of the trail before the heat really starts to take over the day can be a great accomplishment and a fantastically fit way to start any day. Evening hikers and bikers can enjoy some beautiful sunset views at the summit, too. Getting out of town and enjoying a hike in the northern part of the state can provide cool breezes and lake or creek side trails. 
Make a Splash — Swimming is a great overall low-impact exercise that works every part of the body. Splashing into a refreshingly cool pool doesn't hurt on a hot day either! Seniors can take advantage of water aerobics classes, use their own water weights to create an exercise routine or simply swim laps for fitness. 
Water Activities — Hitting a local lake or river is a great way to enjoy the day and also fit in some fitness. Renting a kayak, paddleboard, pedal boat for a few hours ensures some great exercise while enjoying Arizona's vast natural beauty from desert to mountain topography. 
Find Some Ommmmm — Yoga is fabulous physical activity that also incorporates mind, body, and spirit connectivity. Yoga can be a perfectly individual exercise and is also a good way to connect with a group (and social distancing is easy when done in an open setting like a park or neighborhood greenbelt).
Tennis — Another great activity that has a social element is tennis. Whether playing with a significant other or friend or as doubles, tennis provides a great cardiovascular workout for the whole body. More high-intensity than other workouts, tennis should only be played by seniors that don't have physical limitations or who have checked with their doctors. 
Fellowship Square encourages seniors to get out and about this season to enjoy all sorts of physical activity. There are so many ways to get exercise outside and also combine a social element into getting fit. It's important to stay well-hydrated during any outdoor activity, especially during the heat of day. And remember, seniors that haven't been exercising in some time should always check with their physician before starting a new fitness routine.