Tips for Going on 'Vacation' Without Leaving Home
Saturday July 11, 2020
Categories: General, Independent Living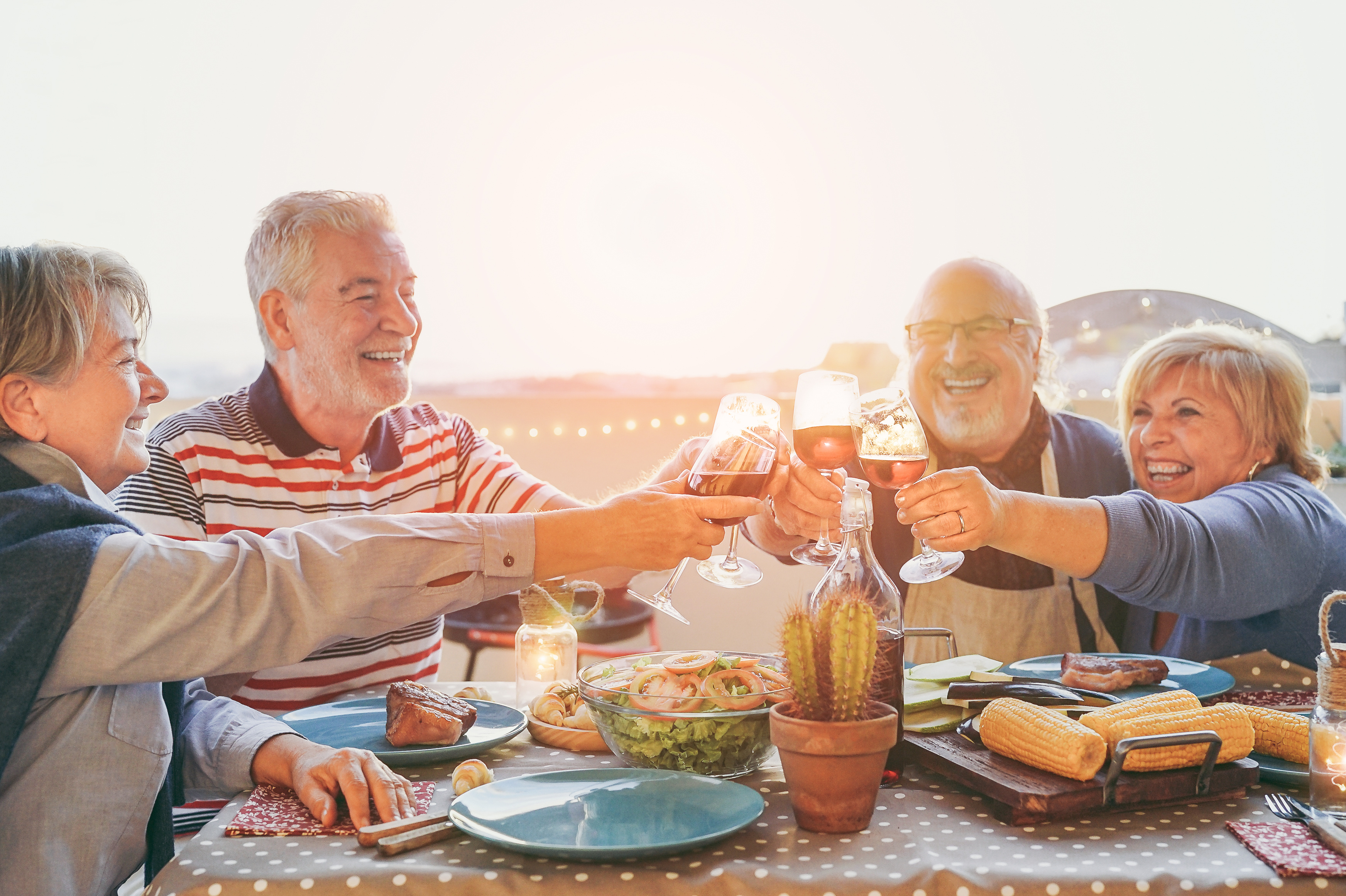 There are a number of reasons why senior citizens may not be getting away for vacation this year. Perhaps due to health limitations or the governmental recommendation to stay at home during COVID-19, many people's travel plans are on hold this summer. Though many vacations may had been cancelled, that doesn't mean senior citizens can't have a little "getaway" this summer — without ever leaving home!
Fellowship Square offers some fun ways seniors can get some vacation vibes.
Movie Marathon
Oftentimes when at home, people don't take the time to simply sit back and relax because they are busy with the routines of their daily lives. Fellowship Square encourages seniors to "take a vacation" from some of these daily chores and activities for just a day or two (even an hour or two!) to simply sit back, relax and take in some good movies. Whether catching up on new releases, re-watching old classics or simply "binging" on a new television series, putting daily duties on hold can help seniors take a vacation from the monotony of their daily routines. For those that prefer pages to picture shows, digging into a few good books can also serve as a little "escape" from daily life. 
Sip in Some Wine Regions
For wine lovers that enjoy visiting wineries and vineyards around the world on their vacations, not heading to wine country this summer can be a real downer. However, seniors can let their taste buds do the traveling this season by hosting their own wine tasting at home. Couples and small groups of friends can explore some new wines they've never tried, support a local winery by purchasing some of their varietals, or choosing a few wines by region to discover. A fun wine tasting can certainly help seniors sip in the vacation vibe this summer. 
Virtually Visit Family
Many families may not be able to travel to physically visit one another this summer, but that doesn't mean they can't see each other. Technology can connect families and loved ones from all over the world. Apps such as FaceTime, Skype and Zoom can allow people to "get together" while staying home and staying (physically) apart. Seniors can stay connected with their families by setting up a monthly (or weekly or daily) call to visit, catch up and maybe reminisce about past vacations… and start dreaming up plans for a future vacation. 
Fellowship Square encourages seniors along with their loved ones and caretakers to try to make the most of staying in and staying safe while also taking a little "vacation" from the realities of everyday life. Fun little activities like these can help brighten each day all summer long.