Honoring the Rise of Christ on Easter
Tuesday March 30, 2021
Categories: General, In The News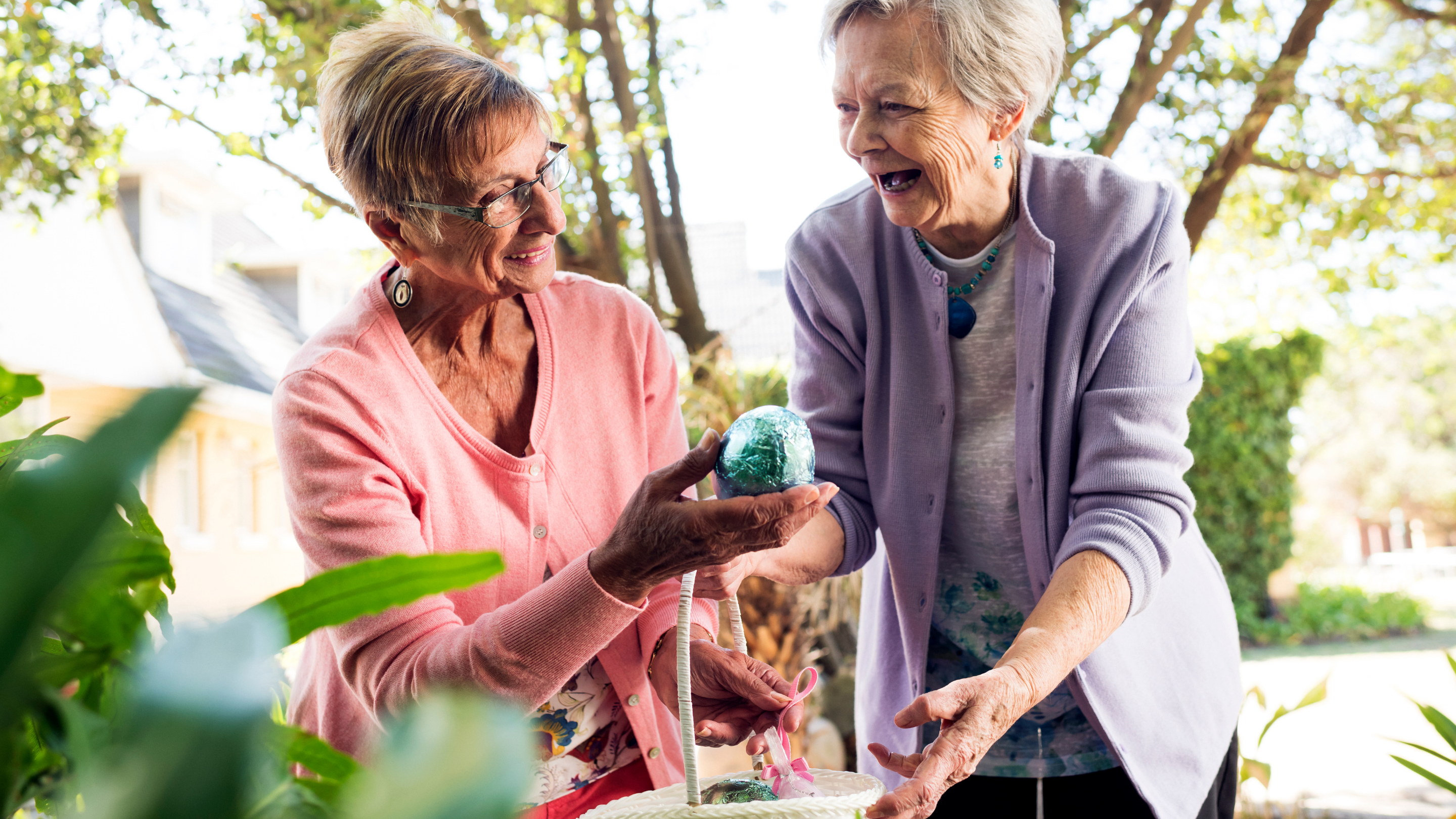 On Easter Sunday, Christians will celebrate the resurrection of Jesus Christ.
Fellowship Square offers safe tips to help seniors honor the rise of Christ this year.
On this sacred holiday, Christians recognize the miracle of Jesus Christ's resurrection three days after he was crucified by the Romans and died on the cross. While the days leading up to the holiday are much about repenting and sacrifice (such as Lent, a 40-day period of fasting, prayer, and sacrifice), Easter Sunday itself is a joyous occasion that celebrates this miracle.
And this year's celebrations can return somewhat to a 'new normal' for many seniors, their family, and loved ones that have been vaccinated. The CDC states that people who have been fully vaccinated can gather with both people that have been fully vaccinated and even those that have not been fully vaccinated so long as they are not at increased risk of illness from COVID-19.
For those that have spent the better part of a year isolated from family and loved ones, this is indeed further cause for celebration. The CDC does suggest people still take precautions when gathering such as wearing a mask as needed and social distancing when possible. The organization also advises avoiding large gatherings.
Many seniors may choose to begin their day with an Easter mass, and many churches offer mass online or via live video format for those that are still staying at home whenever possible. Regardless of whether it's in person or virtual, an Easter mass is truly something to behold and a beautiful way to honor the rise of Jesus Christ.
Gathering with family, friends and loved ones is another way to celebrate, and when those CDC safety precautions are adhered to, there is no need for seniors to let worry spoil their holiday. For those in the valley, the beautiful spring weather lends itself to outdoor get-togethers, such as in one's backyard, an open-air community center, or even a park, where there is plenty of space to social distance while still celebrating the holiday with loved ones. (Bonus, these wide-open outdoor areas are great for seniors with grandkids to plan an Easter egg hunt!)
Keep in mind that gatherings needn't involve elaborate meals or fancy décor… today's get-togethers are much simpler than in recent years and are focused more on the occasion itself and the coming together of loved ones than the fanfare of a glitzy party.
Fellowship Square wishes its residents, staff, friends, and loved ones a very happy and safe holiday regardless of how they chose to celebrate. Happy Easter!