Keeping the Drive Alive — driving tips for seniors as they age
Friday May 27, 2022
Categories: General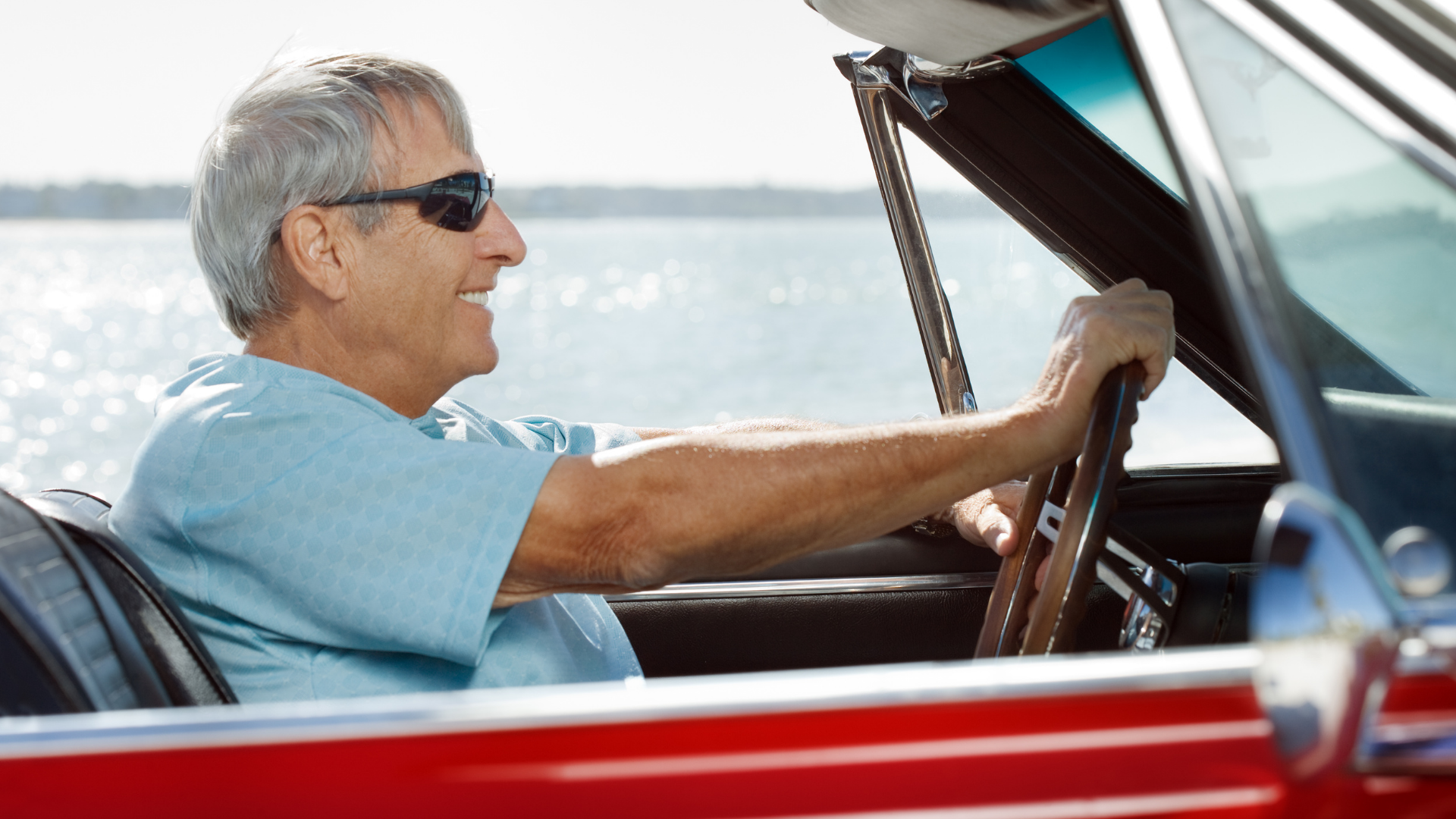 Driving can sometimes become a challenge for older adults as they age. However, driving allows seniors to maintain their independence so they can go where they need and want to go whenever they want.
Fellowship Square shares some expert-guided tips on how seniors can help maintain their ability to drive and offers some safety tips, too.
According to the Mayo Clinic, "Driver safety requires more than understanding road signs and traffic laws. As you get older, you'll likely notice physical changes that can make certain actions — such as moving your foot from the gas pedal to the brake pedal — more challenging." 
It is important for seniors to truly assess their abilities so they can ensure their own safety, and the safety of others, when they hit the road. The Mayo Clinic suggests the following tips:
Staying physically active isn't just important for seniors' health, it impacts their ability to do all sorts of things — including driving. The site states: "Staying physically active improves your strength and flexibility. In turn, physical activity can improve driver safety by making it easier to turn the steering wheel, look over your shoulder to change lanes, and make other movements while driving and parking."
Being able to properly see the road ahead, signs, and signal changes as well as hear things like oncoming cars or ambulance sirens. With that in mind, the Mayo Clinic advises older drivers to get their eyes and hearing checked on a regular basis and use glasses or hearing aids as needed, especially when driving. Some older drivers, for example, have a harder time seeing when driving at night. If that is the case, they should speak with their doctor about what can assist with that or stick to activities that require driving to the daytime. 
Another key element that adds a challenge to driving for seniors is medications. According to Mayo Clinic, "Many drugs — including tranquilizers, sleep and pain medications, and cold remedies — can affect driver safety, even when you're feeling fine. Read your medication labels so that you know what to expect from each one." Seniors shouldn't drive if they are using medications that cause drowsiness or dizziness. When starting a new medication, try it for a few days to see if there are any side effects before getting behind the wheel.
Just like with any other driver on the road, seniors should put down their phones and concentrate on the road. Texting and driving or driving while distracted in any other way is a risk that is not worth it.
While driving allows a certain amount of independence, there are also so many other options for getting around. Consider walking or biking to nearby locations (which is not only great exercise but keeping the car in the driveway more often is good for the environment too), carpooling, using a third-party ride share app, or asking a loved one for a lift on occasion. Fellowship Square encourages seniors to also keep current with rules of the road and to be safe out there!