Community Events & Activities
Independent Living in Tucson
Living with Purpose
Vibrant. Active. Rewarding. Moving into a senior living community doesn't mean giving up your freedom, old friends, or lifelong hobbies. Instead, it means giving up the household chores and enjoying life to the fullest, on your terms.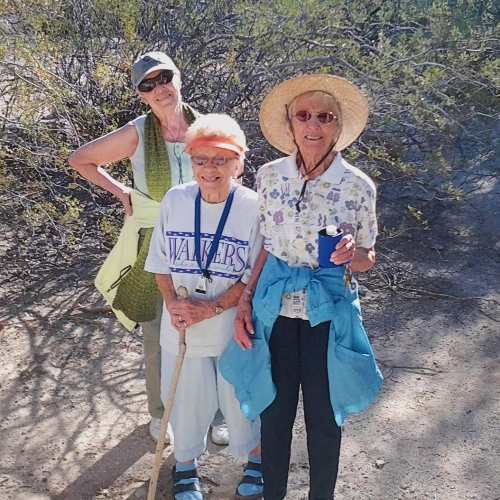 Whether that's volunteering, perfecting a favorite hobby or sport, taking on new challenges, or spending more time with family and friends, the choice is yours. Often, residents will tell us the hardest part about living at Fellowship Square Tucson is deciding what they want to do, "there is simply not enough time to do it all!"
Monthly Newsletters 
Monthly Dining Menus
Looking for the Activity Calendar & Newsletter for The Oasis Assisted Living?
---
Virtual Bible Study
At Fellowship Square Tucson, our Christian faith is the foundation of our day-to-day operations and at the heart of everything we do. Like many churches and Bible Study groups, when COVID-19 restrictions prevented us all from attending large gatherings, Chaplain Al Story took our Bible studies online. 
"I have the highest regard for the Bible as the word of God, and I see it basically as The Owner's Manual for life.  It is my desire and goal to study it thoroughly and present it clearly, thereby helping anyone watching to grow in their knowledge of the Lord.  That means learning a lot about God, but it means even more getting to know the Lord in a very real and personal relationship that results in a well-lived life.  That life consists of experiencing life at a high level in all the areas that everyone longs for in life, such as love, joy, and peace of mind."  ~ Chaplain Al Story, Fellowship Square Tucson
---
Fitness & Exercise for Seniors
Regardless of age, exercise plays a key role in maintaining independence and supporting both mental and physical health. We partner with Symbria to provide a unique exercise and wellness program specifically designed for seniors, called Well-Being™ (also known as SeniorFITness™).
This program offers one-on-one fitness instruction, exercise classes, and education sessions that enable seniors to stay fit, build strength and improve mobility. We are proud to offer this program to our residents at no extra cost.
Fitness Center at Fellowship Square Tucson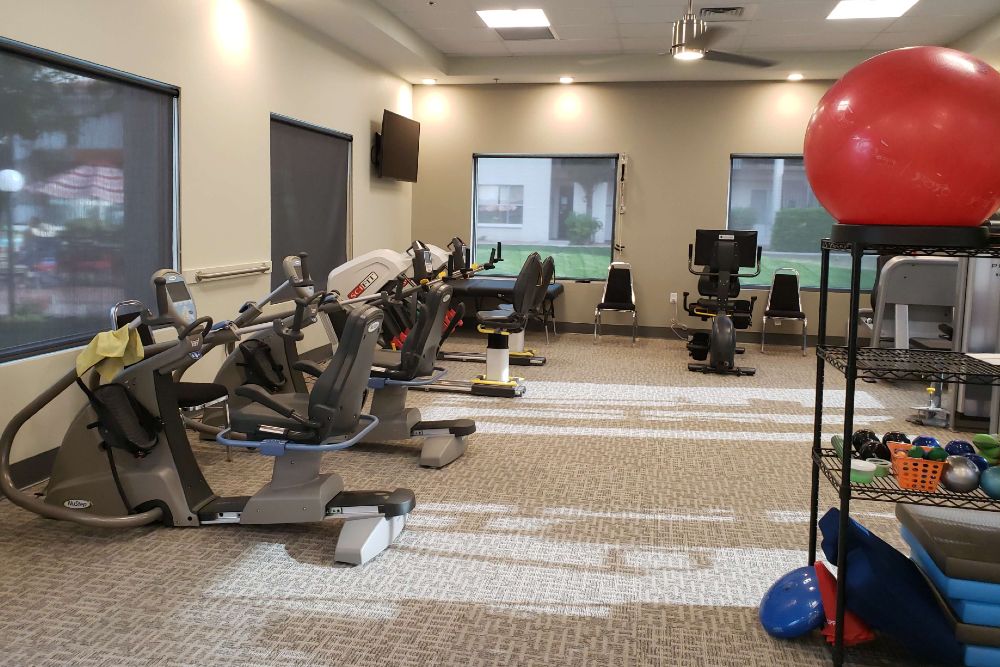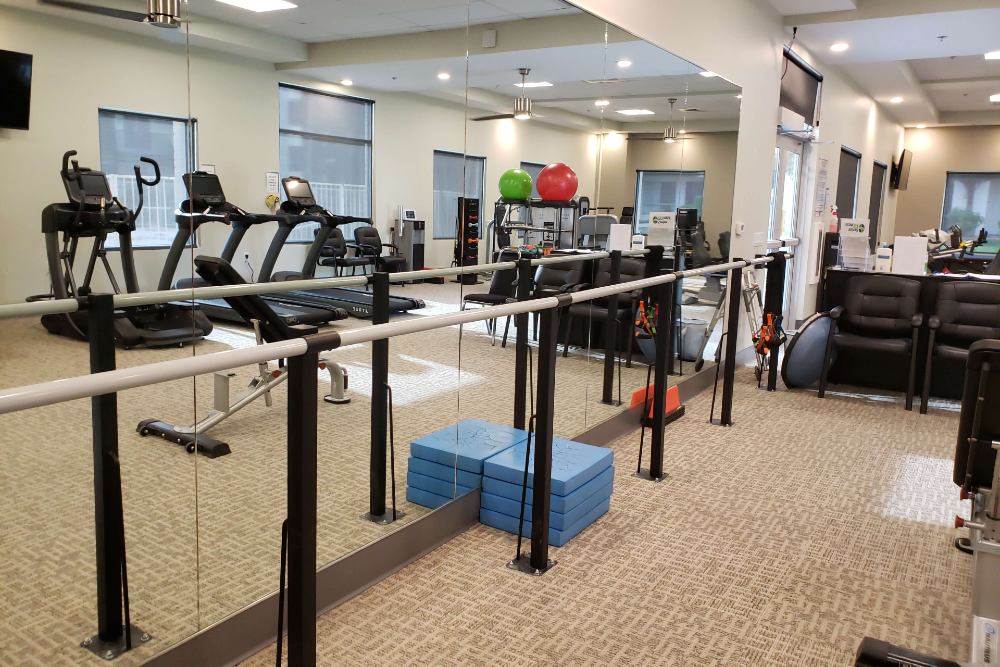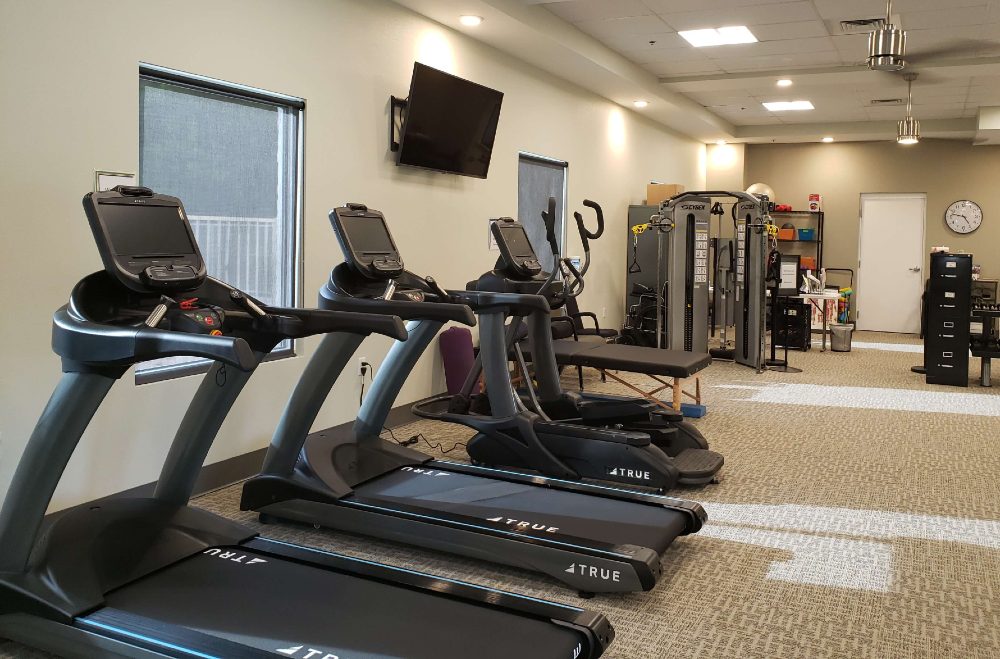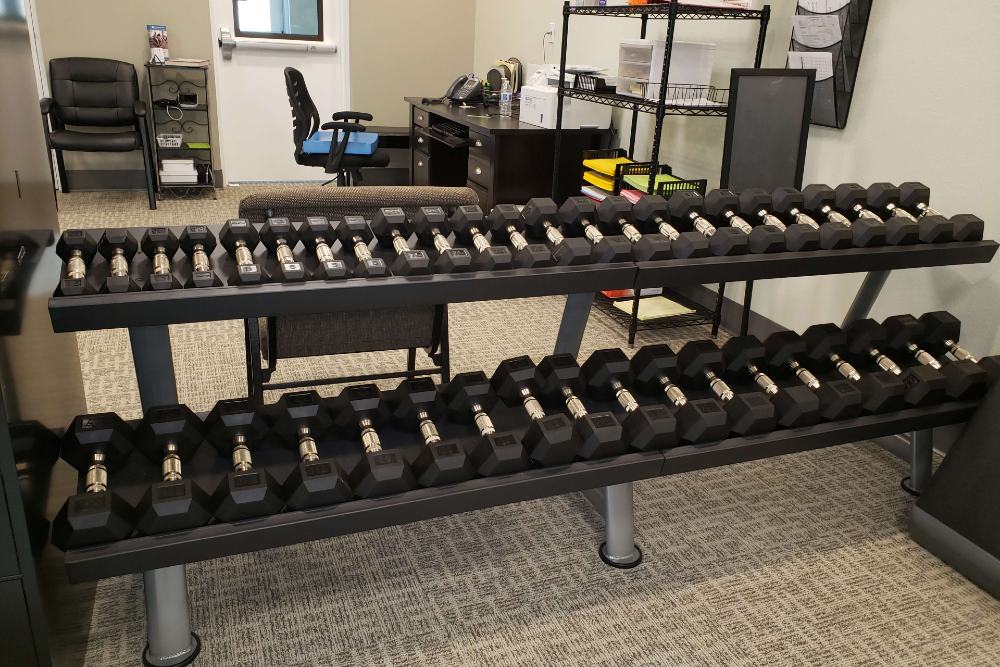 Save