Community Activities
Our activity programs focus on challenging our residents to get out of their apartments and enjoy life.  Connecting to others with similar interests gives them opportunities to continue to learn and grow in many ways. 
Check out our monthly calendar and newsletter to see the wide variety of life-long learning activities.  And there is more...what you don't see are the many small groups that meet in the common areas of each building. 
Are you ready to enjoy life at Fellowship Square Mesa?
February News and Events
Click to view our February Newsletter and Activity Calendars.
March News and Events
Click to view our March Newsletter and Activity Calendars.
Fun Fun Fun
In addition to the many activities we offer on campus, our Activities Department organizes trips off-campus for our residents enjoyment as well - come visit us today and see what you're missing!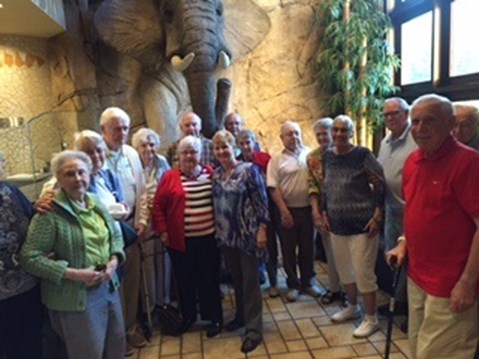 Elephant Bar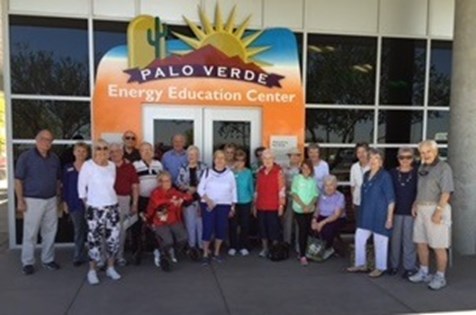 Palo Verde Visitors Center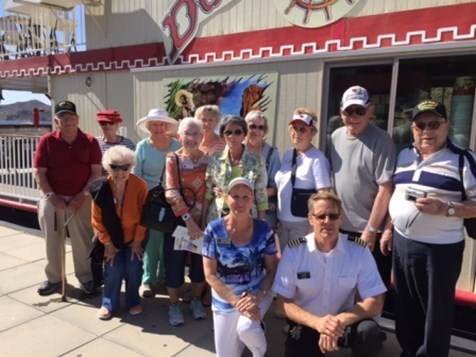 Dolly Steamboat Cruise

Bob
I love living in a community where my friends appreciate my sense of humor:  10,000 Swedes came thru the weeds chased by one Norwegian.  The dust from the weeds and sweat from the Swedes made snuff for the one Norwegian.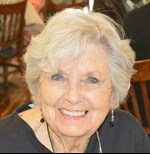 Colleen
I enjoy riding the bus to and from medical appointments.  I don't have to think about where to go or park my car.  And I love the drivers, they are so patient and kind. 
Kitty
I am so happy that I am living at Fellowship Square.  The food is wonderful and I can play bridge whenever I want.