The ABC's of Flu Season and Vaccinations
Monday October 30, 2017
Categories:
October marks the onset of flu season in Arizona, despite the fact that valley's 90+ degree temperatures depict anything close to autumn weather. With the new season, the Centers for Disease Control and Prevention released suggestions regarding getting the flu shot for the 2017-2018 season.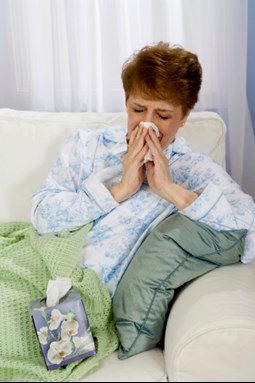 The CDC still recommends the annual flu vaccine as the "first and best way to protect yourself and you family from the flu." The organization also notes that people of all ages, even seniors, should get vaccinated. There are some new things to note for the vaccination this year, including the following:
The nasal spray flu vaccine (LAIV) is not recommended by the CDC again this season. This is based on the concerns regarding the effectiveness of the spray. The organization is only recommending the injectable flu shots.
The Fluzone High-Dose seasonal influenza vaccine has been designed specifically for people 65 years and older. This particular dosage contains four times the amount of antigen, which is the part of the vaccine that prompts the body to make the flu antibody, than is included in regular flu shots. This increased amount of antigen creates a stronger immune response in the body.
The Fluzone High-Dose is recommended because has immune defenses weaken with age, senior citizens are at a larger risk of more severe illness from the flu. With age, strong immune responses also lessen, and this vaccine is designed to give seniors a better immune response and better protection against the flu, according to the CDC website.
A new candidate vaccine virus (CVV) has been prepared by the CDC or its public health partners to flu shot manufacturers to produce a flu vaccine for the first time that is a true cell-based CVV. In the past, CVVs have traditionally been produced with fertilized chicken eggs. The cell-based CVVs have the "potential to offer better protection than traditional egg-based vaccines as a result of being more similar to flu viruses in circulation," says the CDC.
It's best to get the flu shot early on in the season, as it takes about two weeks for the antibodies from the vaccine to develop in the body and protect again the flu. However, it is still beneficial at any point during flu season.
In addition to getting the flu shot, washing hands often, staying away from being that are currently sick and going to the doctor to get antiviral prescription medication to treat the flu it its contracted. Individual health concerns should always be discussed with a patient's doctor.