Bathroom Safety for Seniors
Wednesday March 29, 2017
Categories:
With slippery surfaces from tile to tubs, it's no wonder that bathrooms can be dangerous areas — especially for elderly citizens who may suffer from poor muscle strength, balance or have a history of falling. According to Consumer Affairs, 80 percent of falls that happen at home occur in the bathroom, and a study conducted by the Centers for Disease Control and Prevention reported that on a yearly basis close to 200,000 Americans are treated in emergency rooms as a result of injuries occurring in the bathroom.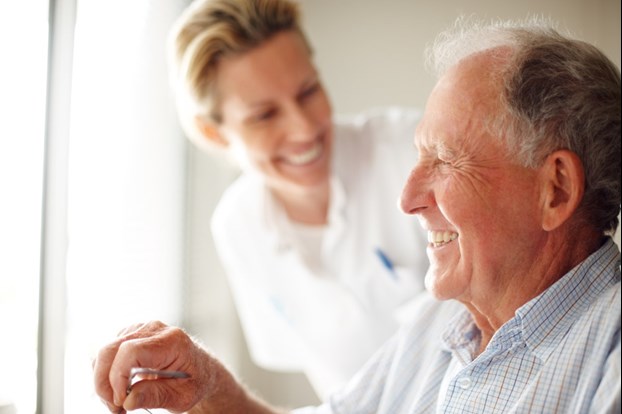 Making a bathroom safe for seniors requires a number of safety checks such as ensuring towel racks are sturdy, in case the senior needs to grab for support, placing a slip resistant shower chair in the shower/tub, placing non-slip mats in the shower/tub and non-slip rugs on the tile just outside the tub/shower, in front of the toilet, and in front of the sink.
When considering an assisted living facility, ensure that the shower/tub area features grab bars. Oftentimes, seniors also experience difficulty lowering themselves onto the toilet and getting back up again, so a raised toilet seat is beneficial as well as grab bars on the raised portion so the elderly person has assistance when lowering him/herself and getting back up again.
At night, a dark pathway to the bathroom can serve as a safety hazard. The elderly person should have a clear, lighted pathway to the bathroom. Nightlights can help guide him/her safely to the bathroom. Non-slip adhesive strips on the countertop can be helpful as well for gripping. Keeping toiletries, soaps, shampoo and conditioner within easy reach can help eliminate a dangerous situation of the person reaching up too high or having to bend down too low. Keeping a telephone in the bathroom or having the elderly wear a waterproof medical alert system can quite literally be a lifesaver.
If the aforementioned precautious are in place yet the loved one still has trouble going to the bathroom independently without incident, an in-home caregiver or an assisted living facility may be the answer.