Living a Healthy Lifestyle After 60
Monday May 22, 2017
Categories:
They don't call them the "Golden Years" for nothing — life after 60 can be an incredible time in any senior's life. Retiring, enjoying time adult children and grandchildren, and finally having more time to dedicate to yourself and your own health and fitness are all wonderful parts of aging. For the latter part, Fellowship Square offers our top five ways to live a healthy lifestyle after the age of 60.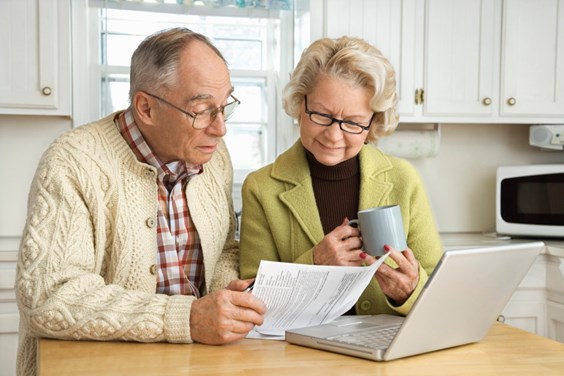 1. It's Never Too Late — Regardless of past health (or not so healthy) habits, it's never too late to give yourself a fresh start. Think of starting a new healthy lifestyle as a gift to yourself. Treating your body right has numerous benefits including improved sleep, less joint pain, increased energy, mood boosting effects and more! Be sure to talk to your doctor about some ways that you can incorporate healthy improvements into your diet and fitness plan without going beyond your limits.
2. Start Small — Small changes add up to big results! There's no need to put on the pressure of an entire lifestyle overhaul all at once. Start with one small tweak — such as walking around the community for 15 to 20 minutes three days a week. Then, once that has become a habit (experts tend to agree that it takes 21 days to form or break a habit), add in another small change, such as swapping out processed white carbs for whole grain options, having fruit as a snack instead of a cookie or other processed sweets, going "meatless" for meals once a week and adding more naturally fiber-dense foods to your diet.
3. Make it Social — If changing your lifestyle seems intimidating, recruit a friend or family member to help. Remember that exercise and fitness doesn't necessarily equate to sweating it out at the gym. Tennis, swimming, walking, hiking, biking and dancing are all great exercises for the whole body that can also be done with friends — so gather a group and get moving! Having a friend or family member to exercise or eat right with also helps keep you both accountable to healthy new lifestyle choices.
Take A New Opportunity — Getting involved in a new activity or healthy eating plan is the perfect way to meet new like-minded people that have similar healthy lifestyle goals. Introduce yourself to a neighbor that you bump into while out for a walk, or say hello to the person next to you during a community activity class.
Reward Yourself — Keep track of your progress, and pat yourself on the back for your accomplishments, both big and small! It's important to honor the work you've done, give yourself a much deserve break, and continue to work towards more healthy lifestyle goals.