Tips for Helping Your Partner Cope with Memory Loss
Monday July 24, 2017
Categories:
With aging in general, there are challenges that couples must navigate. However, when memory loss goes beyond the usual symptoms of age-related forgetfulness and escalates to dementia or Alzheimer's disease, a whole new set of challenges presents itself. With these tips, you can help your loved one cope with memory loss and continue to stay strong as a couple and individually.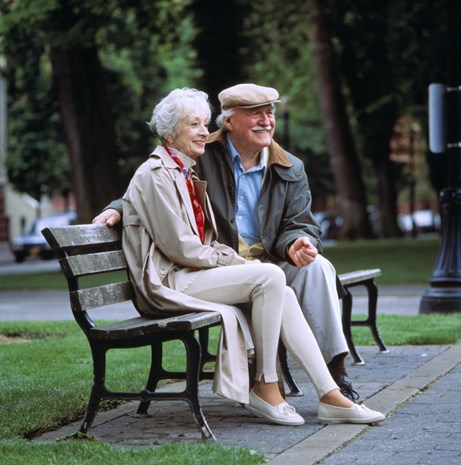 --It's important to recognize that the memory loss is truly associated with a disease and not something your partner — or you — can control. Even if they have times of complete lucidity, they no longer operate with rational and logic in mind. Being understanding to the situation and not taking anything your partner forgets (an anniversary, for example) personally can help preserve your feelings and not make your loved ones feel "bad" for forgetting something.
--Simple reminders are okay, but keep tasks and even sentences short and direct. The person with memory loss may no longer be able to follow and/or process a long story, and may not even know of whom you are referring to when you're telling them something. If you are speaking of people from your collective past, be sensitive to any information that could be upsetting to your loved one. For example, they may not remember that a close relative (a mother or father, for example) passed away. Bringing it up or "reminding" the person with memory loss could almost be as if you're telling them this information for the first time.
--In the world of dementia and Alzheimer's care, there is a term coined a "therapeutic lie." As a partner in a longtime relationship, you naturally want to be honest with your loved one. However, this can oftentimes lead to the loved one getting upset or unmanageable. If the loved one does ask about someone who has passed (as in the example above), it's better to say something short such as, "She's not here right now" versus "Remember, she passed away last year."  
--Instead of asking questions, you need to lead your loved one in every day activities such as eating, hygiene, exercise and even resting. However, instead of asking open-ended questions such as, "What would you like for breakfast?" that could confuse the loved one or cause them unnecessary stress as they struggle with how to answer, say, "We're going to have your favorite breakfast now — yogurt with fruit." Guiding your partner with simple phrases and tasks will help them feel secure and protected.
--Being the loved one and caregiver of a person experiencing memory loss, dementia or Alzheimer's can be a daunting, tiring and emotional road. Be sure to take time for yourself, reach out for help if needed and let your own and your loved one's doctors know the entire situation. They may be able to offer advice on how to further cope yourself with your loved one's diagnosis and suggest other ways that you can help your loved one cope.