Memory Loss Versus Alzheimer's: How to Tell the Difference
Monday July 03, 2017
Categories:
Memory loss is often associated with Alzheimer's disease and other forms of dementia. However, memory loss is not necessarily an indicator of these more serious illnesses. In fact, age-related memory loss is quite common. However, determining which is which is important. Here's how to differentiate between normal memory loss and Alzheimer's.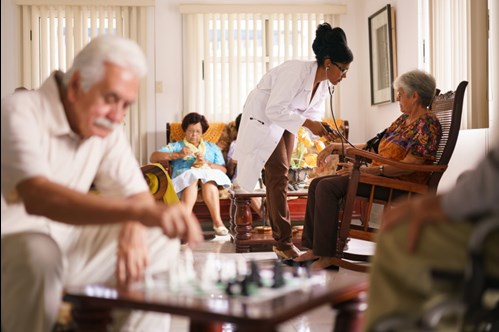 Memory loss is a normal and natural part of aging. As our bodies and brains slow down over time, our memories may fade and the ability to process information may take a bit more time. However, misplacing your keys, momentarily forgetting someone's name or taking a wrong turn to the grocery store every now and then doesn't mean you are heading down the road to dementia. It is completely normal to have greater difficulty remembering these once-simple tasks as we age, according to the Alzheimer's Association. While misplacing something is a typical sign of age-related memory loss, misplacing something with the inability to retrace your steps to finding them is more likely a sign of Alzheimer's, for example.
Mild Cognitive Impairment (MCI) is defined by consistent memory problems and another core brain function. While they may not be serious enough to interfere with daily life, these problems can be detected on mental function tests and are generally noticeable to other people. Those with MCI are at greater risk of developing Alzheimer's, which is why early detection of any memory problem is important to discuss with your doctor right away.
Dementia involves the decline of mental awareness that is problematic enough to interfere with daily life. It generally affects the core functions of recent memory, language, visuospatial function ("the ability to understand and use symbols, maps, etc. and the ability to correctly judge where objects are") and executive function (reasoning, problem solving and the ability to focus on a task), according to the Association. While there are many causes of dementia, Alzheimer's is indeed the leading cause of dementia in 60 to 80 percent of cases.
If you or someone you love is experiencing memory loss and you suspect it might be beyond the scope of "normal," it's important to schedule a consultation with a physician. While there is currently no cure for Alzheimer's, early detection is key.