Starting off the New Year with New Health Goals
Wednesday January 10, 2018
Categories:
With the New Year often come resolutions. Not surprisingly, in today's fitness and health-focused society, weight loss and "get healthy" goals are usually at the top of the resolution list. However, these resolutions often go unachieved, as resolvers get off track from their goals. Fellowship Square offers the following tips to help fitness-focused seniors make new health goals — and stick to them.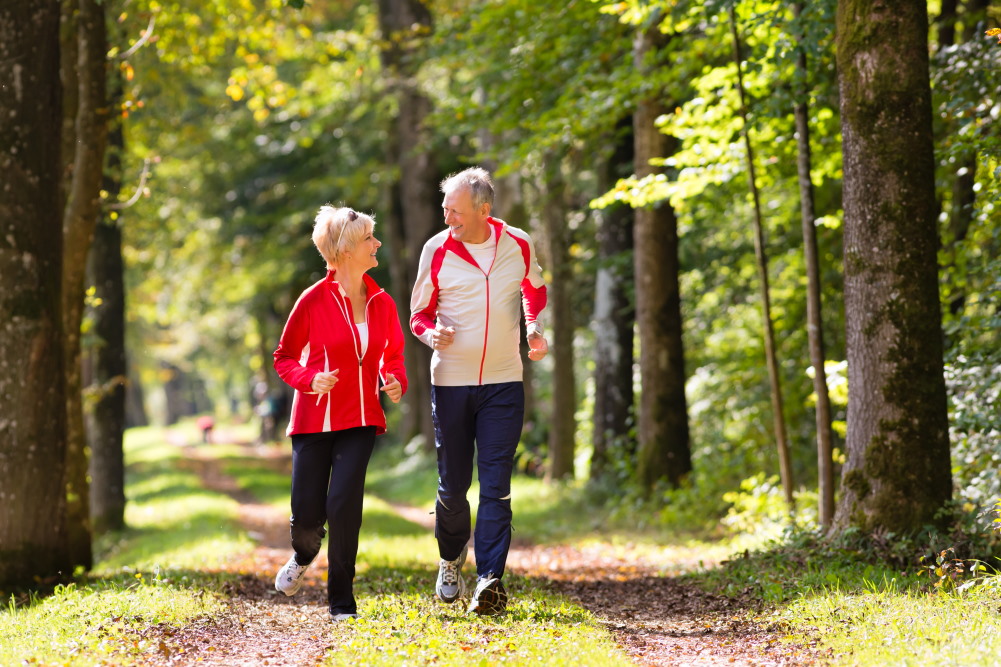 Be Realistic
One of the major reasons people ditch their fitness and health resolutions by the time February rolls around is because their goals were too tough to stick to. Resolutions to exercise every day or lose 30 pounds in one month are great goals, but very tough to achieve. Start with smaller, more attainable short-term goals and work towards larger, longer-term goals.
Have a Positive Mindset
For those that have a poor attitude about eating healthfully and exercising regularly, getting into the habit of doing these things may seem like a chore. However, those who look at proper nutrition and fitness as a gift to oneself are going to have a much easier time committing to — and enjoying — the process. It's all about attitude. Set the intention with the right frame of mind and the goals will be much easier to attain.
Recruit a Friend
Having a friend to exercise with and each other another motivated and accountable is a great way to keep on track of a healthy new fitness and nutrition plan. From trying new fitness activities together to sharing new healthy recipes in the kitchen, having a health-conscious partner in crime simply makes the process more fun!
Stay Committed
It's easy to miss a workout or turn to old favorite comfort foods instead of branching out and trying healthier options. However, even if there is a lapse, a skipped workout or one "bad" meal, that is no reason to abandon all efforts. Get back on track and keep the goal's end results (losing weight, feeling more energetic and happier, sleeping better, etc.) in mind can be a big help.
Reward Efforts
Recognizing hard work and rewarding it accordingly is a great way to stay motivated and reason to keep pushing forward. Food should not be used as a "reward," however. Getting a new outfit, a new hairstyle or pampering oneself with a massage or other treatment are all positive ways to reward the efforts without a "cheat meal."
Fellowship Square wishes residents and their families a Health and Happy New Year!