Finding Faith: Turning to the Lord For Support When Feeling Alone
Monday October 29, 2018
Categories: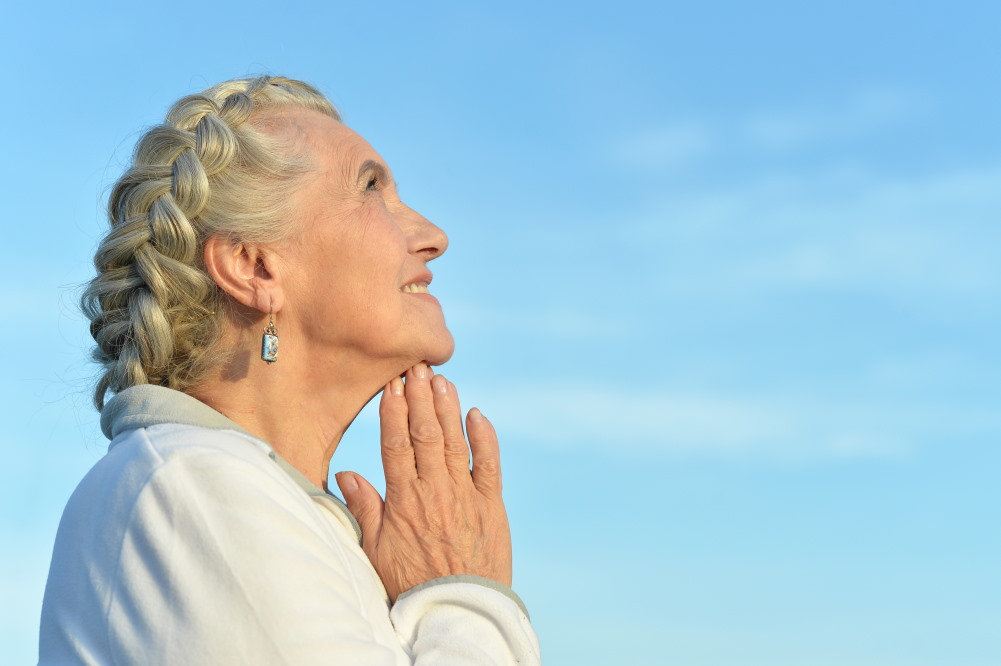 Throughout the holiday season there is much cause for merriment, with celebrations and gatherings with friends and loved ones. However, many seniors and elderly people that don't have family or friends nearby could end up feeling alone during a time that is supposed to feel joyous. Especially during these times, it's important for seniors to remember — or their caregivers to help remind them — that they are never alone with the Lord by their side.
Feeling "alone" can lead to other emotions such as fear, sadness and anxiety. It's important not to let those feelings become overwhelming for seniors. Turning to the Lord during times of feeling alone can turn those emotions around — as there is no power greater than His love. When seniors are feeling alone, attending a service at church is a wonderful way to instantly feel surrounded not only by God's love but also by others who serve Him. Through the community of the church, there is comfort and also new connections and friends to be made.
Attending bible study or prayer circle is another great way to replace those feelings of aloneness with the warm and comforting love of the Lord. For those living in faith-based assisted living or retirement communities, such as Fellowship Square, there are generally options right on campus for seniors to become connected (or reconnected) with the Lord without even having to go very far. Many even have a church or chapel onsite for residents to attend service.
Reading scripture/the bible to oneself is another positive way for seniors to feel the power of the Lord and be reminded that he is always with his believers. For those that need some extra reminders that God is near, and therefore they are not alone, these versus can be shared:
"I am with you always, even to the end of the age." — Matthew 28:20
"'For the mountains shall depart and the hills be removed, but My kindness shall not depart from you, nor shall My covenant of peace be removed,' says the Lord"

 

— Isaiah 54:10
"Be strong and of good courage … for the Lord your God, He is the One who goes with you. He will not leave you nor forsake you" — Deuteronomy 31:6
Finally, the power of prayer should never be underestimated. Whether in a formal setting such as church, bible study or a prayer circle, hand in hand with another loved one or simply at home by one's self, there is always time for prayer. Praying for guidance, comfort, solace, or anything else one needs is a great way to feel connected to the Lord, and instantly less alone.