Fun and Safe Ways to Celebrate New Year's with Seniors
Thursday December 27, 2018
Categories: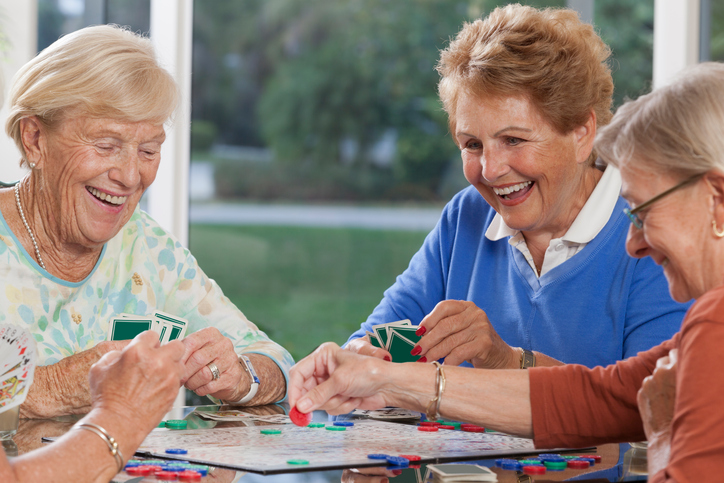 Ringing in another year is an exciting and celebratory time for many — seniors included! However, due to age or illness, they may have some limitations that revelers should be aware of when planning celebrations that include seniors. Fellowship Square offers the following tips to ensure a safe, fun and happy New Year!
Host a Family-Friendly "Noon Year's Eve" Party | Instead of fighting the crowds at a big street festival or party, host one! This ensures the host can control the elements like activities such as having a "selfie station" with New Year's hats, glasses and accessories and games (such as bingo, matching games, charades-style games or even musical chairs) that "kids" young and old can enjoy together. Rather than having to wait until midnight for the "ball to drop," consider hosting a "Noon Year's Eve" countdown for seniors and little ones alike to get in on the fun without having to bust any bedtimes! Don't forget a "toast" - whether it be champagne, sparkling cider, or just plain old soda water in a fancy glass for cheers-ing.
Make Resolutions | While getting together with family, friends and neighbors, seniors can challenge and motivate one another to make resolutions for 2019. The great thing about making them together is seniors can then have the accountability of one another to stick to their goals throughout the year.
Mind the Noise | For some seniors, fireworks, poppers and other noisemakers can be surprising or even frightening. Keep that in mind when planning to attend events or even the props that are purchased when hosting a party. There are plenty of "silent" ways to celebrate without noisemakers — such as confetti or a "balloon drop." 
Theme Parties  | Regardless of the time of day the New Year's Eve (or Noon Year's Eve) bash is planned, it can be as elegant or as relaxed as the host decides. For active seniors, a consider yard games such as badminton, ping pong or corn hole; for those that like to shake their groove thing, a dance party is in order; or for senior foodies, a sit-down dinner would be most appreciated. The host could even have a theme party where guests are invited to come in "costume" — such as a masquerade ball, roaring '40s or even a "famous-couples" theme.
There are endless ways to celebrate the end of one year and the beginning of the next. Loved ones and caregivers know "their" seniors best, so they can determine the right type of celebration. Fellowship Square wishes their residents, caregivers and loved ones a very safe and Happy New Year!