Healthy Holiday Eating Tips for Seniors
Thursday December 27, 2018
Categories: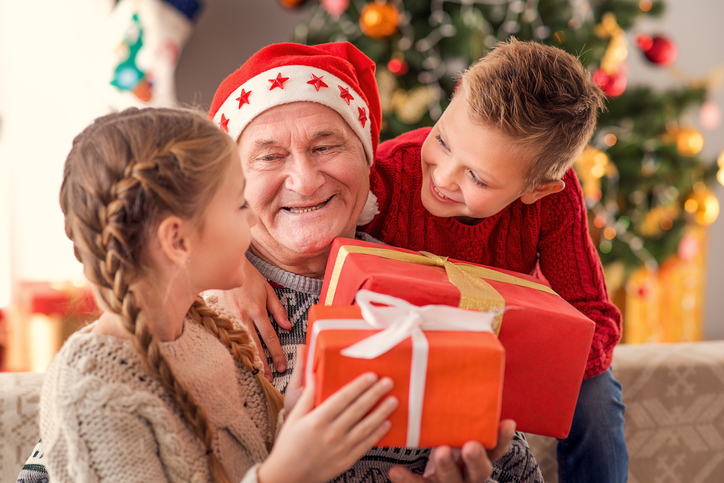 Admittedly enjoying extra sweet and treats is one of the most fun parts of the holidays. However, at any age, deterring too far from any nutrition plan can result in bloating, feeling sluggish, digestive and stomach issues and more. While the caregivers at Fellowship Square are all In favor of indulging a bit in festive feasting during the season, they offer tips to help keep seniors' nutrition on track, for the most part!
Moderation, Moderation, Moderation — Just as location is super-important in real estate, moderation is key in nutrition. The great thing about moderation is it allows wiggle room for those holiday must-haves. Just as long as seniors are sticking to their nutrition plan 95 percent of the time, there's no harm in a little indulgence in the name of holiday spirit!
Maintain Routine Exercise — Exercise has endless benefits for body, mind and spirit — including battling the winter blues! Maintaining a regular exercise routine throughout the holidays can help combat any extra indulgences and also fend off seasonal stress. (Win-win!)
Plan Ahead — Before a festive feast or spirited soiree, it's a good idea to have a little something to eat so that seniors don't arrive over-hungry and more likely to over-eat and stray from their typical eating habits. If a senior has a special diet that requires they avoid certain foods, they can offer to bring a dish to share that is on their approved food list — that way they know there is something they can enjoy — guilt free.
Sip into the Season — Broths and soups are typically healthy and wonderful for warming the soul and the filling the stomach! (Grandma's chicken soup didn't become synonymous with curing the common cold for nothing!) Keeping healthy soups and broths on-hand as well as hot tea can be instrumental in fending off holiday weight gain.
Pick and Choose — It's totally okay to enjoy something indulgent, sweet or even "off plan," but the key is choosing a few item. Selecting a few favorites from a holiday dessert table or indulging in a favorite side dish or main entrée that is typically enjoyed only during the season can keep seniors from feeling deprived without veering too far from their typical eating habits.
Throughout the season, Fellowship Square hopes that everyone can "indulge" in more than just holiday treats and really take in the most joyous parts of the holidays. Being with loved ones, sharing a prayer and honoring the true spirit of the season are all part of what make Christmas time so special.