Tips for Keeping a Healthy Heart
Wednesday February 14, 2018
Categories: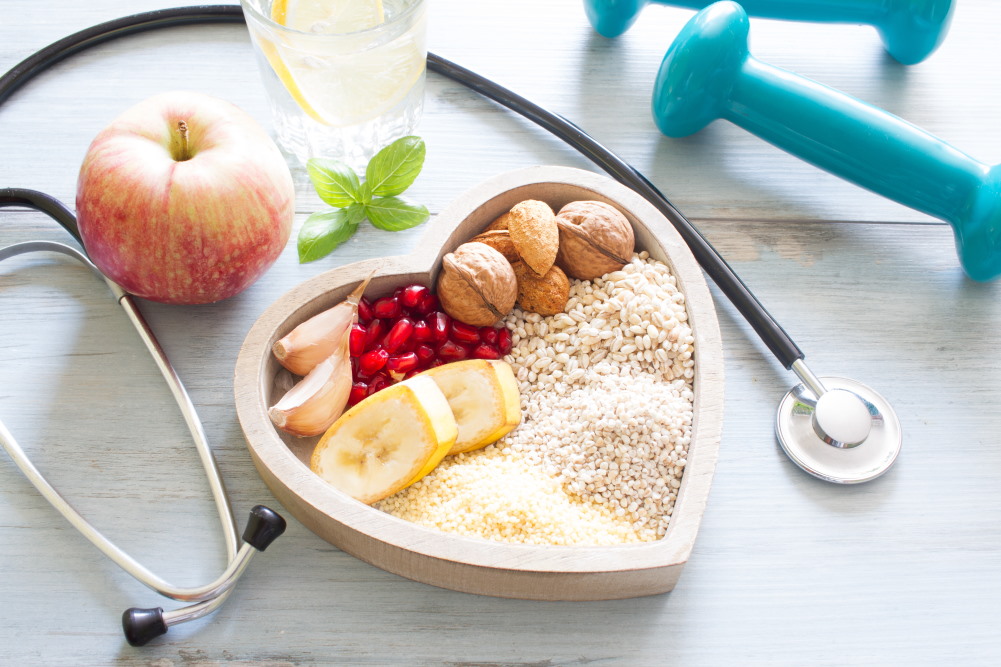 February has been dubbed American Heart Month. In honor of this important organ — and the fact that Valentine's Day, the holiday dedicated to all things heart-related — Fellowship Square offers residents and seniors tips on how to keep a healthy (and happy!) heart… not just in February, but all year long.
Eat the Rainbow — Proper nutrition is important at every age in life. However, it becomes even more important during later phases of life when proper nutrition can reduce the risk of certain illness and ailments — including heart disease. The recommended five servings of fruits and vegetables per day should include an array different colored produce. Not only is this enjoyable for the eyes, it gives allows diners to get a vast array of nutrients from each, and offers variety to keep healthy eating boredom at bay. Beyond just fresh produce, a heart-healthy diet includes fish, which is rich in omega-3 fatty acids. These are important because evidence shows they can help reduce risk factors of heart disease such as high cholesterol and high blood pressure. Whole grains, fiber, and lean meat are also essential parts of a heart healthy diet. Items that seniors should take caution to include sodium and alcohol intake.
Keep it Movin' — Physical fitness also plays a vital role in keeping risk factors for heart disease low. The American Heart Association recommends 150 minutes of activity per week, which breaks down to just a little more than 20 minutes a day — totally doable! Whether seniors start with a short yet brisk walk, yoga, water aerobics or any other activity they love and that their doctor recommends, it's all good! The important thing is consistent movement and challenging one's own fitness level (within reason!). The association also recommends making brief pre-stretch and post cool-down periods a part of every workout session.
Get Social — While eating right and fitness are some of the obvious factors of not just heart health but overall health. However, there are also some less obvious ways to keep the heart healthy — and happy — including social connectivity and interaction. Spending time with neighbors, family and friends, and joining game nights or a book club can help seniors get social.
The All-Important Zzzzz's — While the American Heart Association notes that the amount of necessary sleep varies per individual, seven hours per night is the minimum most people require to feel energized and refreshed. Rest allows the body to recharge, and even helps fend off cravings for sugar and fatty foods that people tend to reach for when they need an "energy boost." Limiting caffeine, creating a bedtime routine and getting regular activity can help people get to sleep easier at night, and a full night's rest can help influence proper eating habits and improve mood, memory, and health of the internal organs.
Overall, treating the body and self with care will ultimately lead to a healthy heart. After all, a healthy heart is a happy heart!