Tips for Maintaining Proper Nutrition as a Senior
Monday March 05, 2018
Categories: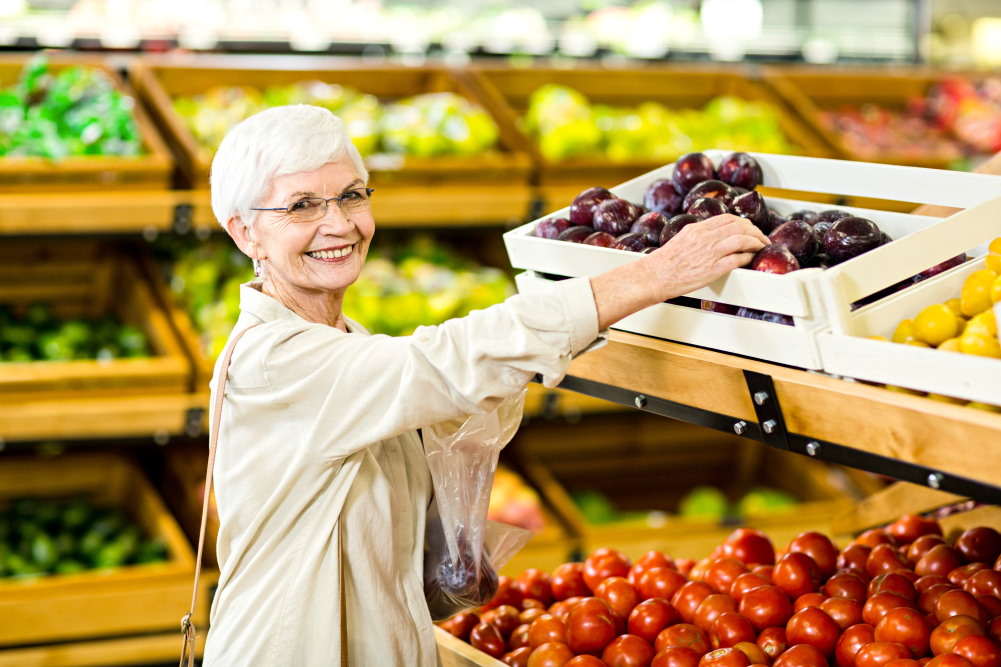 In honor of March being recognized as National Nutrition Month, Fellowship Square offers tips for seniors to maintain proper nutrition. Eating right is one of the most important ways that seniors can reverse the effects of or prevent certain illnesses.
In 1973 National Nutrition Week was first developed by the Academy of Nutrition and Dietetics to parlay educational messages about nutrition to the public. It wasn't until 1980 that the celebration extended to an entire month. Each month has a theme, with 2018's being "Go Further With Food." According to the Academy of Nutrition and Dietetics Website, eatright.org, "Whether it's starting the day off right with a healthy breakfast or fueling before an athletic event, the foods you choose can make a difference. Preparing foods to go further at home and within the community can have a positive impact, as well. As nutrition experts, Academy members can help people adopt healthier eating styles, while reducing food loss and waste."
When encouraging seniors to adopt healthier eating habits, taking a slow and steady approach will likely to be met with the least resistance. Caregivers and loved ones should have patience and remember that any type of change in a senior's life may take an adjustment period. Therefore, it's better to make small changes one by one than to try to overhaul the senior's entire nutrition and fitness plan in one day.
For example, seniors can start with adding more fruits and vegetables into their diet at first. Then, they can cut back on red meat or replace heavy meats with white meat such as skinless chicken breasts, and switch salty or sugary snacks out in favor of raw veggies with hummus or apples with peanut butter. According to the National Institutes of Aging's Senior Health, "making small dietary changes over a period of time can be a good way to form better habits."
A balanced diet is important, and as seniors' bodies age, metabolism slows and digestive systems change so it's important to include plenty of fiber into a senior's diet. Whole grains versus simple white carbs, high-fiber produce and foods rich in calcium should also be part of a healthy senior's nutrition plan. As people age, their ability to absorb vitamin B12, so it's also a good idea for seniors to take a supplement or look for foods fortified with this nutrient. Drinking lots of water should be part of the senior's daily diet through foods with high water content as well as simply drinking it throughout the day.
While proper nutrition is important at every age, the senior shouldn't feel pressured to stick to a strict "diet" unless prescribed by his or her physician. Eating right can be delicious and should never feel like a chore. So caregivers and family should be encouraging, while trying to offer ways to make eating right fun and rewarding. Seniors and their loved ones can use the month of March as a jumping off point to improve nutrition and see positive results before the month is over!