Diabetes Awareness: How Seniors Can Prevent and Manage Diabetes
Monday April 02, 2018
Categories: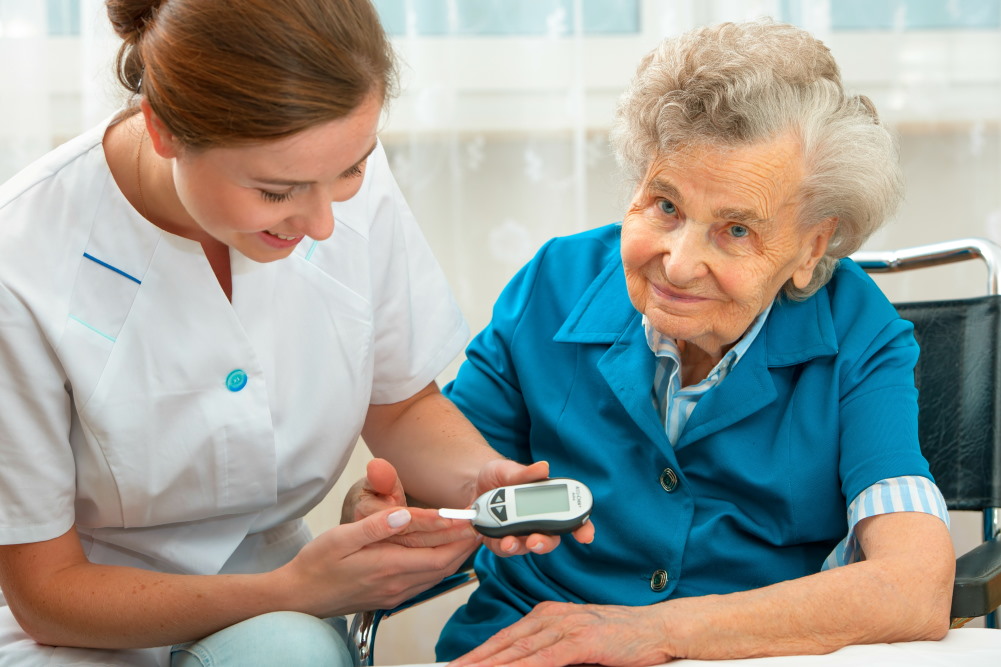 According to the American Diabetes Association, "approximately 25 percent of Americans over the age of 60 years old have diabetes and aging of the U.S. population is widely acknowledged as one of the drivers of the diabetes epidemic." Diabetes can affect older adults in different ways including functionality, mobility and increased risk for specific complications.
As people age, risk for Type 2 diabetes increase, and those that already have diabetes may realize that they need to change how they manage the disease as they get older. Staying diligent about management is important as people age as well. For example, regular exercise has been proven to help maintain mobility for seniors with diabetes. The Diabetes Forecast reported on a study that shows seniors who exercise regularly "dropped their risk for mobility problems by 71 percent." However, even very minimal exercise — just 48 minutes of exercise per week — reduced seniors' risk of disability by 10 to 32 percent.
Along with exercise, proper nutrition is another important way seniors can reduce their risk for diabetes. According to the American Diabetes Association, a clinical trial via The National Diabetes Prevention Program, National Institute of Diabetes and Digestive and Kidney Diseases at the National Institutes of Health, discovered people with prediabetes can reduce their risk for type 2 diabetes by 58 percent with lifestyle changes that include "improved nutrition, increased physical activity and weight loss of 5-7 percent. The results were even stronger for seniors. Participants over the age of 60 reduced their risk for type 2 diabetes by 71 percent." 
Managing a proper eating program should always be discussed with a doctor. However, along with a calorie-efficient diet, there are certain foods deemed "superfoods" for diabetics. Beans, dark green leafy vegetables, citrus fruit, sweet potatoes, berries, tomatoes, fish that is high in Omega-3 fatty acids, nuts, whole grains, milk and yogurt are all delicious and healthy foods to incorporate into a nutrient-dense, low-calorie diet with the intent to prevent or manage diabetes.
Seniors living with diabetes can download a resource packet from the American Diabetes Association here or call 1-800-DIABETES to order a free copy. Fellowship Square encourages seniors (or with assistance from their caretakers) to get regular check-ups to keep an eye on their health as they age to manage any issues with early detection.