Getting Outdoors with Seniors
Friday May 04, 2018
Categories: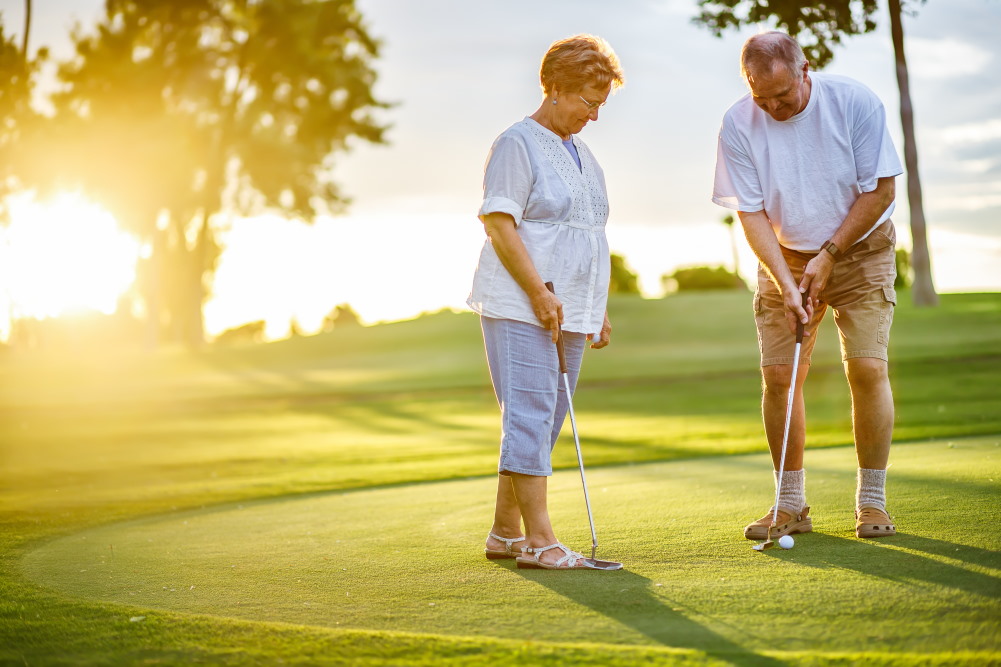 With spring weather quickly segueing into summer heat, now is the time to get out and enjoy the cooler temps before triple-digit degrees descend upon the valley. Fellowship Square offers outdoor activities to do with seniors this spring!
Get on the Greens | Golfing is a great outdoor activity that doesn't require too much strenuous energy for those that aren't as active as they once were. It's also a beautiful way to spend a day together, whether practicing strokes at the putting green or even playing mini-golf with the grandkids! 
Take a Hike | Early morning and evening hikes are a wonderful way to get out into nature, and with Arizona's endless trail network, there is a hike that works with every skill level. Be sure to bring lots of water, some snacks and the all-important sunscreen.
Day Trippin' | There is so much history to be enjoyed around the state. Whether a trip to Sedona, the Meteor Crater, wine country in northern and southern parts of the state, or a local museum, outdoor sanctuary or zoo, such as the Phoenix Botanical Gardens or Arizona-Sonora Desert Museum, there is no much to see and do in Arizona.
Get on the Water | Some of the area's local lakes such as Tempe Town Lake, Lake Pleasant Harbor and more offer fun rental activities like paddleboards, kayaks, pedal boats and hydro bikes. Take to the water and enjoy an outdoor picnic for the day!
Be Adventurous | For thrill-seeking seniors, try an adventure tour such as zip lining, or a more relaxed way to see some of nature via a horseback riding tour. There is no limit to the adventures to be found, via a guide-led tour or on one's own.
Fellowship Square encourages seniors to make the most of their golden years by trying new adventures and staying active! Now it the time to take advantage of all the outdoor adventures to be had in Arizona during this beautiful weather… before it gets too hot!