Independence Day – Celebrating Freedom with Seniors
Friday June 29, 2018
Categories: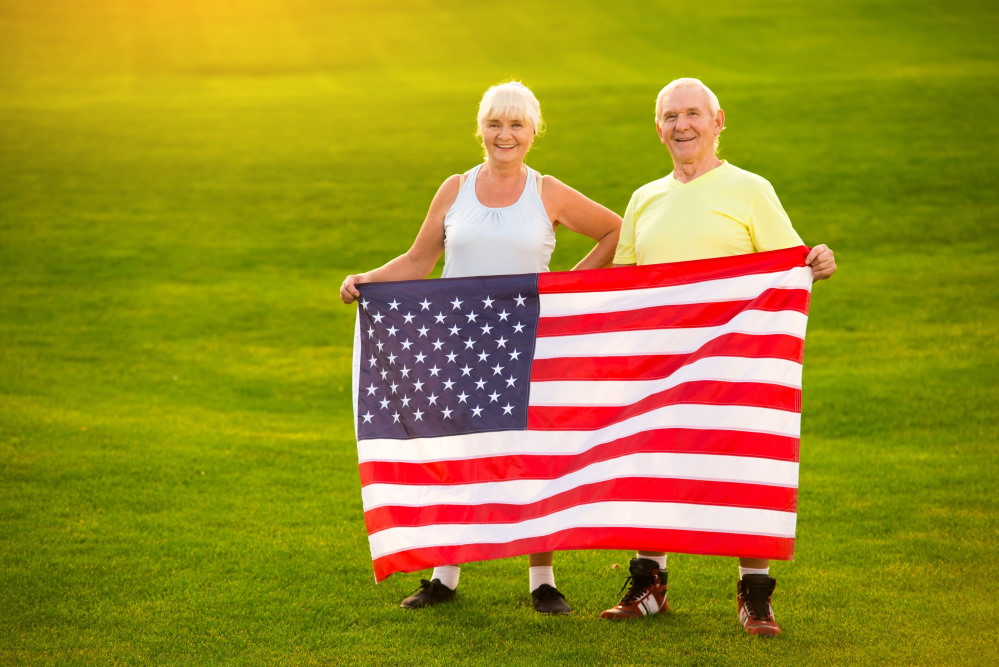 With the 4th of July just around the corner, it's important to think about how to appropriately include elderly and senior loved one in the patriotic celebrations. However, large crowds of festivals, and the loud noises of fireworks might not be the type of festivities that seniors feel comfortable partaking in —communicating plans clearly is key in order for the entire family to have a fun and safe Independence Day! Fellowship Square offers tips for multi-generational family fun this 4th of July.
Backyard BBQ — A simple gathering of friends and family in a familiar place is an ideal setting for seniors that may experience some anxiety with large crowds or new experiences. This is also a great way for all ages to experience the type of celebration they want. From swimming and outdoor games from corn hole to ping pong, the whole family can enjoy being together in celebration of America and all it stands for. Put some umbrellas, a mister system or ensure there is a cool place for seniors to retreat to in case they get too hot to too much sun.
Small Town Parade — Watching a parade is a great way for families to celebrate 4th of July. Ensure that the senior either has a wheelchair or access to a place to sit and rest in case they tired standing for long periods of time. Sun protection clothing including hats and sunglasses are essential, including a lot of water or even a person fan/mister or a chilled bandana for around the neck to keep the senior cool in the heat of the day.
Fireworks Programs — Instead of watching fireworks live and in person, which could disturb seniors that have some symptoms associated with dementia and Alzheimer's including anxiety, opt for cuddling up on the couch, popping some corn or making ice cream sundaes and watching a fireworks display program on TV. 
Get Patriotic — A few days before the event, get crafty by making handmade flags, patriotic t-shirts or any other red, white and blue craft or clothing for the big day. This is a great activity that can also serve as bonding time for kids and grandparents. 
Regardless of how families choose to spend their 4th of July holiday, it's important that the seniors in their lives feel safe, included and loved. Fellowship Square wishes all their residents, families and community a safe and happy Independence Day!