Indoor Fitness Ideas: Ways to Keep Active When It's Too Hot to Go Outside
Thursday July 12, 2018
Categories: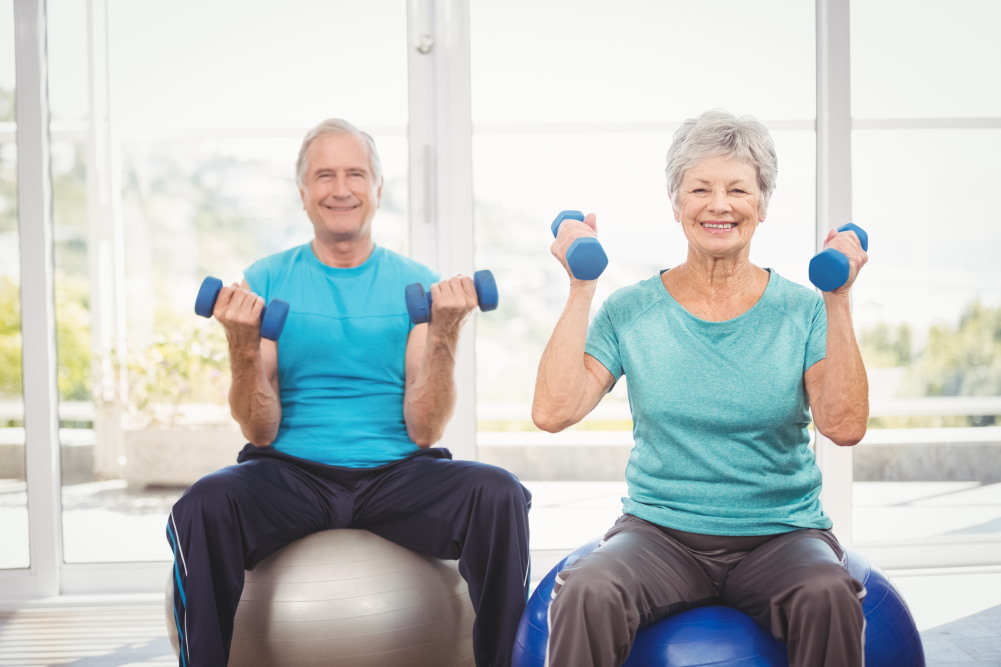 It's July… and the temperature is certainly proving itself! With extreme heat warnings, heavy winds teasing residents with early monsoon rains, and risk of skin damage under the blistering rays of the sun, the days of enjoying a walk or hike outside, a game or tennis or golf are pretty much long gone until fall. However, that doesn't mean senior citizens should put their exercise routines on hold. Despite the summer heat, maintaining a regular exercise routine is good for body and mind, so Fellowship Square offers ideas for seniors to take their fitness routine indoors.
Hit the Gym — A gym or community living center such as Fellowship Square, offers an ample variety of options for an indoor workout. From weight lighting to cardio machines, seniors can still get their heart rate up, without getting too heated, during an indoor gym session.
Join a Class — From Barre to Zumba to Yoga (even hot yoga!) are typically done indoors so seniors can enjoy a range of fun and heart-pumping indoor activities. A simple online search for a specific fitness activity should yield results for classes offered nearby.
Take a Walk — Indoor malls often allow walkers to enter and walk the interior perimeter even before the stores are open. Seniors can take advantage of a nearly empty mall with an air-conditioned atmosphere to get their "steps in."
Pop in a Video — The fitness video industry is exploding with options! For an easy way to get in a workout that doesn't even require seniors to leave their homes (as long as they have a television and a DVD/Blu-Ray player or computer), seniors can check out at-home workout videos. From cardio to strength training, there is something for everyone, including online video options that can even be streamed from a smartphone.

 
The hot and sticky weather can sometimes drain seniors energy, making it tough to get motivated for a workout, regardless of its inside. However, keeping up a regular fitness routine keeps seniors healthy. In fact, just 15 minutes of exercise a day can improve senior health, according to a study in the Annals of Internal Medicine. Physical activity can boost mood, reduce risk of diseases such as Alzheimer's and enhance flexibility, mobility and balance — all important for seniors. Fellowship Square hopes that seniors continue to keep up their fitness routines by heading indoors — and reminds residents to drink lots of water before, during and after a workout, especially in the hot summer months!