A Lifetime of Memories: Connect with Seniors Through their Past
Tuesday August 14, 2018
Categories: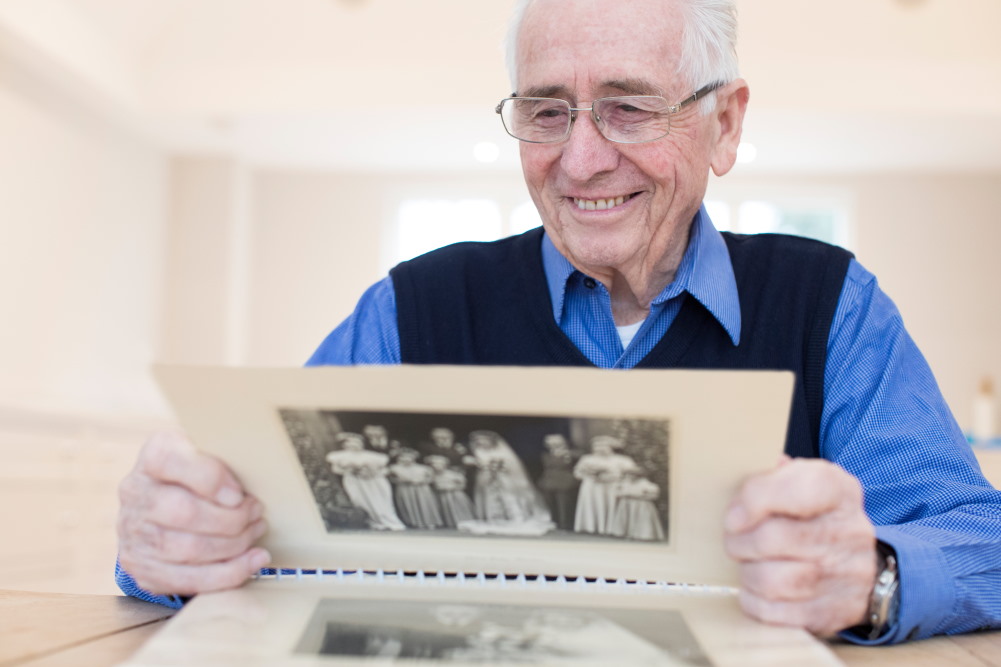 Adult children and grandchildren of seniors, particularly those that suffer with dementia, Alzheimer's Disease and other memory-loss related issues, can sometimes have difficulty connecting and bonding about day-to day life. However, one of the most interesting parts of some of these memory-reducing diseases is that seniors can often recall their past memories in great detail — it's more current memories that seem to escape them.
Of course, each person's memory abilities vary as they age and go through various stages of these specific illnesses. However, as a caretaker, loved one or family member, talking about the past can be a wonderful way to bond. Instead of bombarding the senior with a ton of questions to get this bonding session started, try bringing out an old photo album and casually asking if the senior remembers who the people are in the photo. 
A loved one can start with, "Oh, this was at your cousin Anne's birthday party!" Then allow the senior to fill in some details. If the senior is having trouble remembering that particular moment, simply move on. There is no need to cause stress or anxiety by prodding the senior to try to recall anything about that specific memory. Allow the senior to lead the way perusing the album and perhaps as she does, certain memories will naturally unfold. For photos that precede the adult child or grandchild, they can ask more questions like "Where was this taken?" (This is particularly helpful if there is a monument in the background, such as the Eiffel Tower that has great significance to the senior.) 
Another way to approach this bonding session is by having the loved one, child or grandchild "lead the way," by telling the senior about some of their favorite memories. This could be a special moment the adult child remembers that their mother or father provided for them when they were young (a favorite Christmas or memorable family vacation, for example). Being told a funny or special story of the past might be more enjoyable and less stressful for the senior than feeling the pressure or stress of having to recall a memory… even if the loved ones are not intending to apply "pressure or stress."
It's also very important to "tread lightly" when it comes to loved ones that are no longer in the senior's life, or any photos that might cause confusion, sadness or stress. Alzheimer's Disease and dementia are complex illnesses that are beyond simple age-related memory loss, and while the senior may not have a complete Rolodex of memories, their emotions are generally completely in tact. As a loved one trying to bond through the past, be aware of that and try to focus on positive memories that will bring joy and happiness to everyone.