Getting Crafty: Easy/Fun Crafts to Enjoy with Seniors
Sunday August 05, 2018
Categories: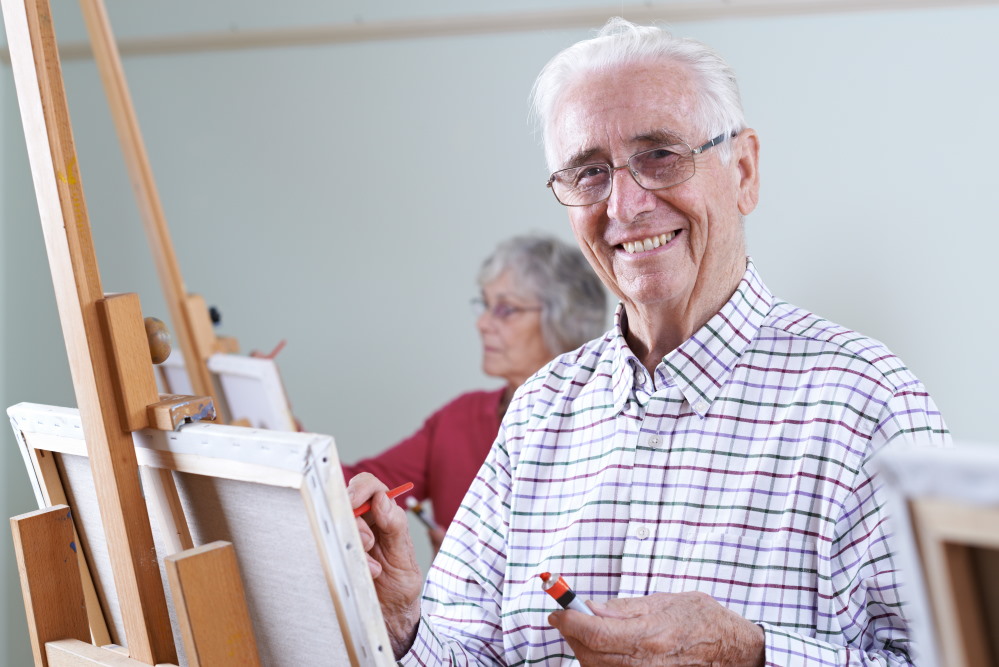 At Fellowship Square, art is one of the most popular activities and offerings available to the residents. However, the beauty of art is that it is only limited by creativity so it can be done in endless ways. 
Crafting is a great way for multiple generations to spend time together while creating a memory or piece of décor that can be enjoyed for years to come. Crafting also allows seniors to stimulate their minds and exercise their dexterity. There are numerous crafts that can be made with items that many seniors may already have around the house (mason jars, for example) or inexpensive and simple-to-use craft supplies such as washi tape, ribbons and beads. When spending time with loved ones, Fellowship Square offers the following fun and easy craft ideas:
Mason jars or old cans can be painted, decorated, wrapped with washi tape, or adorned with ribbons or leftover materials such as buttons and used to store pens/pencils or as tabletop vases for fresh flowers.

 
Seniors can make bookmarks using washi tape and card stock paper. When the design is completed, simply use a hole-punch and loop a ribbon or string through it. Voila!
For those that enjoy woodworking, building a birdhouse, whittling wooden birds or other animals, or making a popular "farmhouse" sign are all fun and easy ideas that be as complex or as simple as the senior would like.
Seniors with a green thumb can brighten up their gardens with painted rocks. This is a great activity to do with grandchildren as a nice reminder of them whenever the senior tends to the garden!
Scrapbooking is a great way to get crafty with paper, pens, stickers and more, as well as create a beautiful place to store and/or display precious photographic memories and mementos.

 
While today's generation may not use handkerchiefs, it's likely that seniors may have some lying around. These small fabric squares are perfect for making fragrant herbal sachets that can be tucked into drawers for fresh-scented clothing and linens.
With a little creativity, a few supplies and access to good ole' Pinterest, there is no end to the number of crafts that seniors can enjoy as a solo activity, or with a neighbor or loved ones. As a social activity, seniors can even form a group that gets-together on a regular basis and create beautiful crafts!