Tips for Getting Motivated to Achieve Goals in 2019
Monday January 28, 2019
Categories: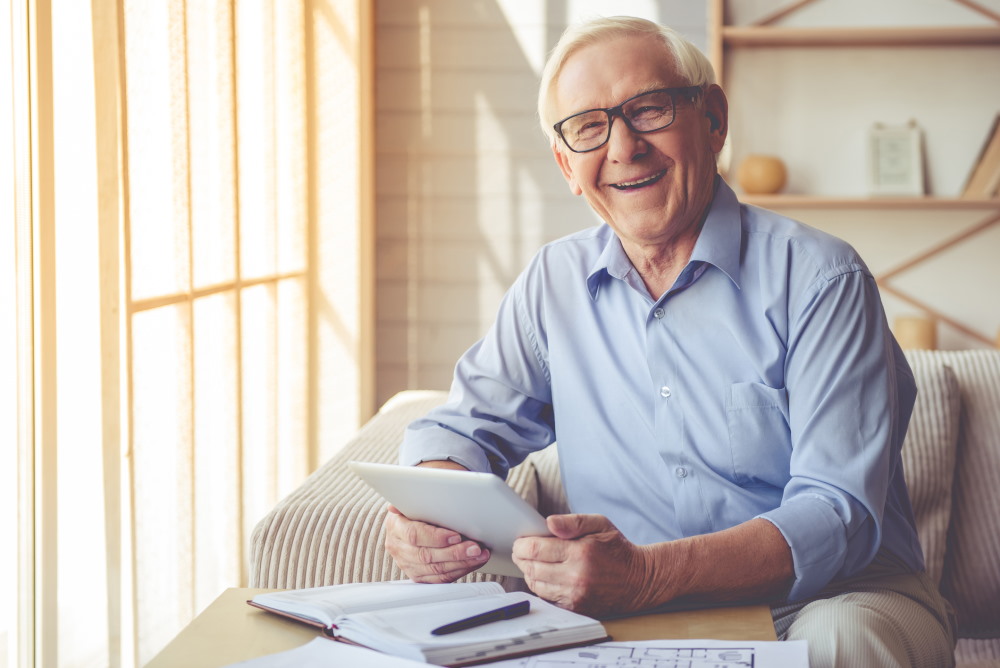 While a huge portion of the population, nearly 40 percent according to the Washington Post, makes New Year's resolutions, many struggle with actually keeping them. Motivation is a huge factor in setting and achieving goals. Fellowship Square offers tips to help seniors get motivated to achieve their goals in 2019.
Set a Goal | The first step towards achieving a goal is, of course, setting it. That in itself can sometimes prove tricky so it's best to create a definitive goal. For example, if a senior wants to spend more time with family in the New Year, he should set specific times and dates for when he can get together with them. Having a clear outline of how to achieve a goal is helpful in motivating one's self. 
Make a Challenge | Seniors should select a goal they want to achieve and then go about it with gusto… especially at the get-go. The Washington Post revealed that a recent University of Chicago study found that those given a challenging short-term goal (with a reward) were more likely to stick with it than those who were not challenged with an intense immediate goal. So, keeping all health concerns or any limitations in mind, seniors should not be afraid to kick their goal-achieving plan off strong!
Make the Goal Known | Motivation can be found in simply telling others about the goal. If a goal to say lose 20 pounds is known to friends and family, it's likely that they'll ask about how it's going — and that will motivate the goal-setter to want to achieve it. Telling someone about a goal assigns it a certain amount of accountability, which is a great motivator!
Be Accountable | For many people, being accountable is a great way to achieve a goal. (Think about the weigh-in concept that has made Weight Watchers so successful for many people wanting to slim down, for example). Whether it's making a planning calendar and adding goal-accomplishing "appointments" to it or being accountable to a friend or family member that has a similar goal, accountability can go a long way in getting and staying motivated. 
Reward Accomplishments, Big and Small | Setting big goals can sometimes seem overwhelming, but breaking them down into mini goals with rewards along the way can help provide the motivation to keep seniors going. Rewards should not be counterproductive towards the goal (for example, it doesn't make sense to award weight loss or fitness achievements with a cupcake), but instead offer the goal-setter something she enjoys without it setting her back from her initial goal.
It's also important to note that the beginning of a new year has no bearing on whether a resolution will be successful or not. If seniors have a goal they want to accomplish, it doesn't have to be assigned as a New Year's resolution, which can sometimes add unnecessary pressure. It's great to have goals and do one's best to be their best self — not just at the beginning of a new year, but all year round!