Treats, Not Tricks — Simple ways to "Treat" Seniors this Halloween
Monday October 21, 2019
Categories: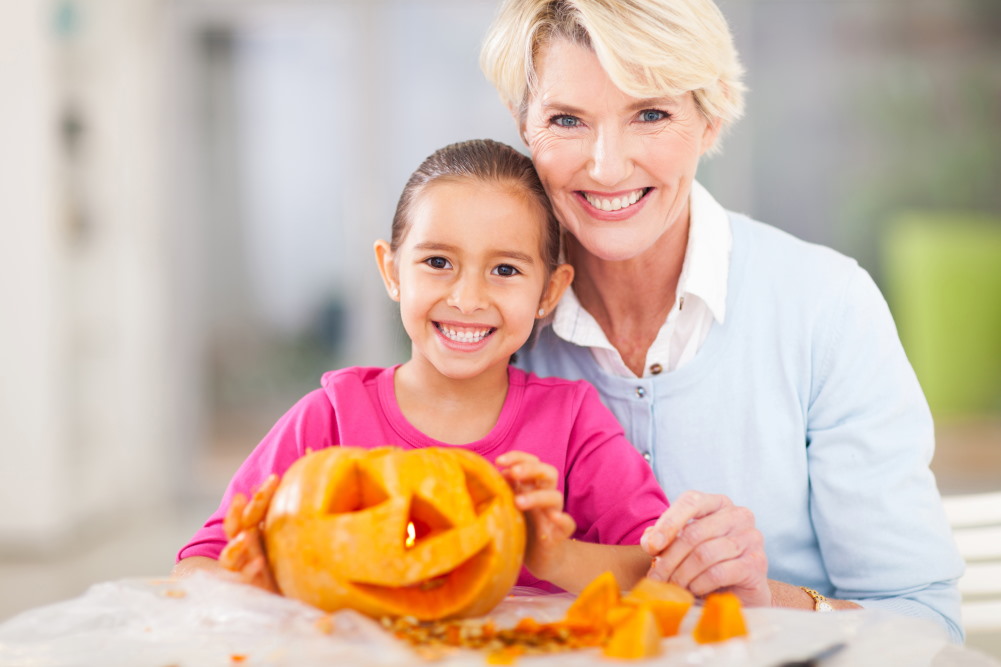 It's halfway through October already and Halloween will be here in no time! While October 31 is reserved for children going door-to-door to trick or treat, there is no reason loved ones and friends can't bring a "treat" to the beloved seniors in their lives this Halloween! In fact, it's scary how much the seniors at Fellowship Square enjoy a visit from friends and family. Those simple stop-bys are such a treat for residents. Fellowship Square offers additional suggestions for treating senior this Thursday, October 31. 
Make Some Treats — There is something special about generations baking together. Many grandmas in particular have the wonderful reputation for baking up simple yet delicious treats. Consider sweets made with fruits and harvests of the season including apples, pumpkins and more. Spending time in the kitchen together whipping up some decadent desserts or cookies is sure to lift any senior's spirits. 
Decorate — Seniors who live in a community such as Fellowship Square or on their own may need some help adding some spooky décor to liven up their living quarters this Halloween. A stop at the dollar store, party store or Halloween warehouse or even second hand store such as Goodwill or Savers can provide all the decorations needed to add some "spirit" to a seniors home. 
Hand Out Candy Together — One thing that many seniors enjoy on Halloween is seeing little ones all dressed up in their costumes and going door to door. Have a senior over, sit out in the driveway with refreshments and a big bowl of candy for trick-or-treaters — and watch the kids in costume come parading by!
Visit a Pumpkin Patch, Carve Pumpkins and Roast the Seeds — One of the quintessential fall and pre-Halloween activities that is fun for all ages is visiting a pumpkin patch (or farm or ranch that has pumpkins as well as fun activities such as hay rides, corn mazes and more), taking home a great big pumpkin to carve. Then harvest the seeds to roast and enjoy… perhaps while watching It's the Great Pumpkin, Charlie Brown?, the timeless Halloween movie that never gets old.
Regardless of how this holiday is spent, it's just another opportunity for friends and family to get together and visit the seniors in their lives to spread a little "spirit" this season. Fellowship Square wishes residents, staff, family members and friends a safe and Happy Halloween this year!