Honoring Seniors This Veteran's Day
Friday November 01, 2019
Categories: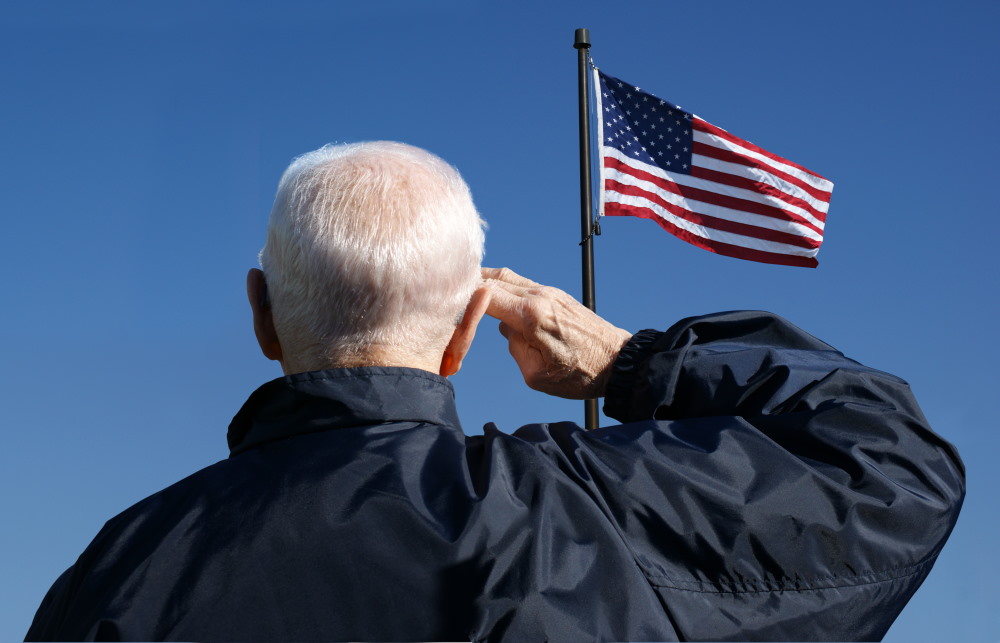 Veteran's Day, November 11, is a special day to recognize and honor those who have served in the U.S. military, and many of those veterans are beloved Fellowship Square residents. This Veteran's Day, there are many ways to honor and celebrate those who have served. Fellowship Square offers the following ideas:
Visit a Veteran — Stop by to see a family member or friend that has served and bring them a note, some flowers, a fresh batch of cookies or a special handmade gift. Any small gesture is sure to be greatly appreciated and welcomed by those who have served. 
Write Thank-you Notes — Getting together with friends, family and former military personnel to write thank you notes to those serving today is a wonderful way to honor veterans and also those that are currently serving today. 
Attend a Parade or Festival — Typically on Veteran's Day or on the weekend closest to the date, many cities celebrate with parades, festivals and more. The Phoenix Veterans Day Parade presented by Honoring America's Veterans takes place Monday, November 11 at 11:00 a.m. with the route starting at Montebello and Central. For more details, visit www.honoringamericasveterans.org. On that same day the Tucson Veterans Day Parade — hosted by the Morgan McDermott American Legion Post No. 7 and the City of Tucson along with other American Legion Posts, veterans organizations, local merchants and the community — celebrates its centennial. There are multiple other parades and festivities around the state in which to participate, or even volunteer to help orchestrate, including the City of Prescott Veterans Day Parade and the City of Surprise's 5th Annual Veterans Day Parade with a pre-parade pancake breakfast. 
Make a Commitment or a Donation — Other great ways to support veterans and the country in general include making a commitment to purchasing American-made products, supporting veteran-owned companies, and making a donation to a veterans' organization. 
Fly Old Glory — Another simple and easy way to honor veterans this November 11 is to put an American flag out in the yard, deck or balcony to showcase the American spirit and support. 
Ask a Veteran to Share a Story — While there is no doubt that those who have served put their lives on the line for the safety and protection of the country, many veterans also have some great memories of their travels, friends they met along the way, and opportunities that the U.S. military afforded them due to their great service of sacrifice. Their time of service is also a great source of pride for many and it's likely that they have some extremely interesting stories to share.
Regardless of how citizens choose to honor Veterans Day and the veterans in their lives this year, Fellowship Square wishes everyone a Happy Veteran's Day. The entire staff sends a heartfelt "thank you" to those who have served and continue to serve today.