Specials Ways to Incorporate Seniors into this Thanksgiving Holiday
Friday November 22, 2019
Categories: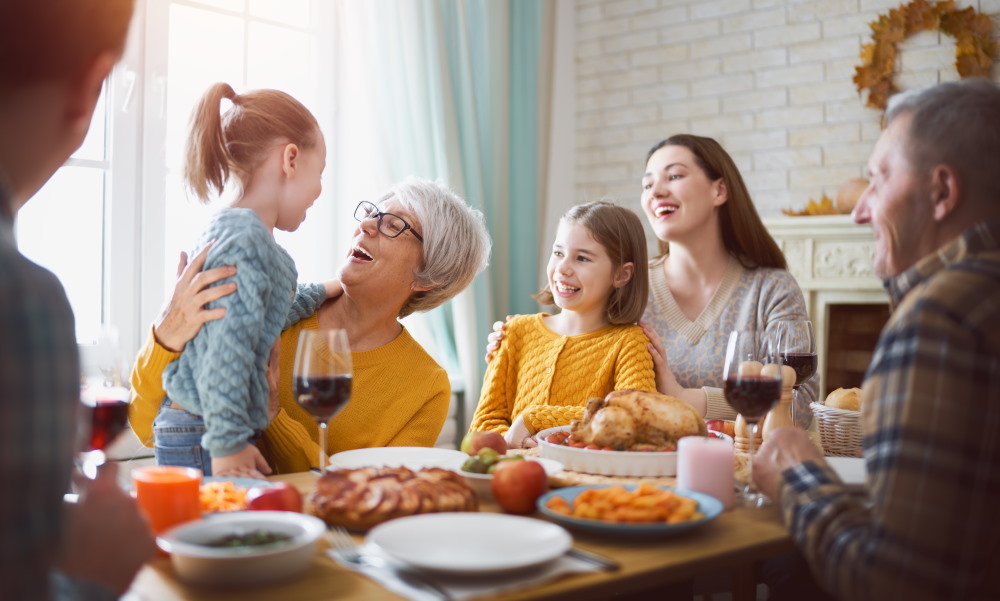 While Thanksgiving is focused around a hearty turkey feast, getting together as a family is one of the most wonderful parts of the day. With "turkey day" rapidly approaching, Fellowship Square offers simple was to incorporate seniors into this holiday and keep family traditions going strong.
Ask for Help in the Kitchen — Many seniors (especially beloved grandmas) seem to have a natural knack for cooking. For those hosting the family get together this year, asking "Grandma" for a hand in the kitchen will surely be met with enthusiasm and appreciation. If seniors are not in a position to physically help, perhaps one of their famous family recipes can be recreated by the next generation "chef" in the family. For example, honoring seniors with a version of a dish or dessert that they have become known for at family get togethers is a great way to involve them — and keep their recipes being handed down throughout the family.
Assign a Special Task — Seniors served as the matriarchs and patriarchs of many families — and as such they should be treated with the respect and love that they deserve. Regardless of age or limitations, seniors can contribute something special on Thanksgiving Day, whether it be the honor of carving the turkey, saying a prayer or blessing before the meal, or giving a celebratory toast.
Take a Trip Down Memory Lane — Many families bond through storytelling — and even seniors that experience dementia and Alzheimer's Disease can often recall memories from times long past. Sit with a special senior on this day and ask them to share a favorite memory. Encourage all the family members, friends and guests to join in to share their favorite memories as well.
Watch the Game Together — Thanksgiving is known as much for food and family as it is football! Whether playing a game in the yard or watching one on the tube, multiple generations (and not just the males!) can bond over the football on Thanksgiving Day. 
Mind the Time — Some seniors may require some down time after a big outing or overstimulation with a lot of people. If hosting, allow them reprieve in a quiet room to rest or relax. If going out and about on Thanksgiving Day or weekend, keep in mind that shorter time frames and less crowded events may best suit the seniors in the family.
The Fellowship Square family and staff wishes their residents, caretakers and family a very safe and Happy Thanksgiving!