President's Day Getaways — Fun and Safe Three-Day Weekend Ideas with Seniors
Thursday February 14, 2019
Categories: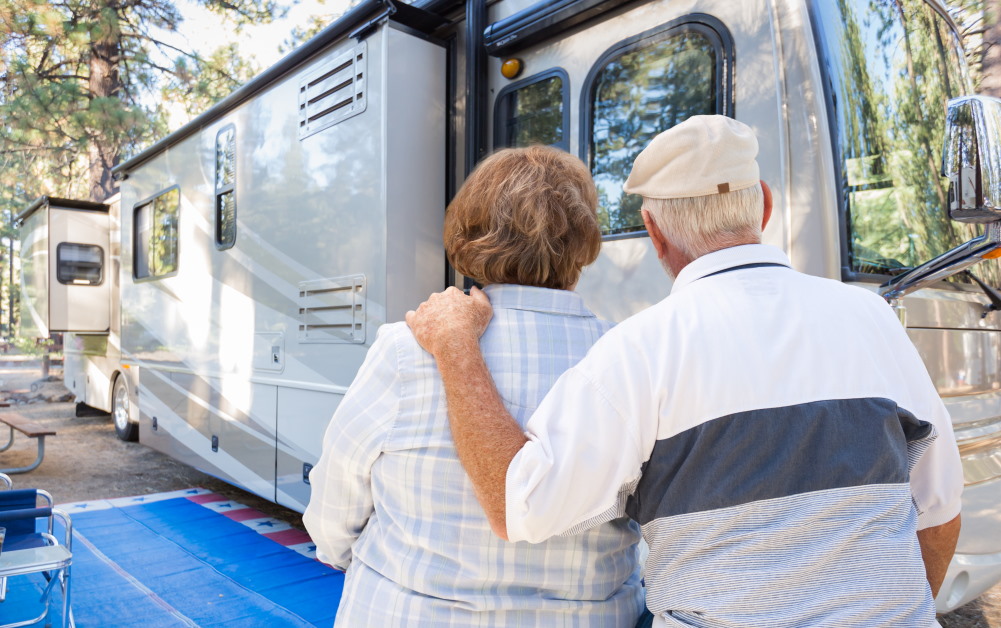 With a three-day weekend on the horizon, it's not too late to plan a quick getaway with seniors. Arizona is home to a plethora of easy day-trips, overnighters and weekend stays that are ideal for any three-day getaway. Fellowship Square offers the following trip ideas and safety tips:
Plan Accordingly — While the idea of a spontaneous getaway is exciting for some, it can elicit feelings of anxiety or even fear for some seniors. When planning a trip, make sure that it's appropriate for all parties involved and that everyone scheduled to attend is aware of what the trip entails. This is helpful for packing purposes (with the current cold wave lots of layers are recommended!) as well as scheduling day-to-day activities (such as rest or routine meal times). Many seniors that experience dementia or Alzheimer's rely on the routine of a schedule to provide feelings of comfort and security, so it's important for some to stay as close to the schedule they are used to — even when traveling. Aside from scheduling and packing, it's a good idea to make sure the activities planned are appropriate for all ages and those traveling. For a road trip, bring a cooler in the car with water and snacks, and also pack a purse or backpack filled with similar items as well as any medicines any seniors traveling with the group may need at any given time while out and about.
Go Explore! — The valley is the perfect place to start for a day trip because it offers such a wide array of activities from one end of town to the other. A full day can be enjoyed in the East Valley at places such as Queen Creek Olive Mill, which offers daily tours throughout the course of each day, Cave Creek and Carefree, which can bring seniors right back to the days of Arizona's Old West, or a visit to Fountain Hills to explore the shops and watch the fountain, which goes off every 15 minutes between 9:00 a.m. and 9:00 p.m. shooting water upwards of 300 feet into the air. The lush grounds surrounding the water make for an ideal picnic spot (weather permitting and as long as picnic-goers are bundled up!). For seniors that love to get outdoors and hike, there are countless local trails from the McDowell Sonoran Preserve and Papago Park to the White Tank Mountains.
Beyond the Day Trip — For those looking to get out of town, a short drive can reveal a number of the state's hidden treasures such as Montezuma Castle National Monument, Meteor Crater Natural Landmark, and Winslow, Arizona where "standin' on the corner" has become the reason worth stopping in this little town — not to mention a social media-worthy photo opportunity or at the very least a family selfie! Further north, Sedona's red rocks and Flagstaff's green forests (and currently, its white snow-capped mountains and streets) make for beautiful sightseeing and adventure like skiing or sledding with the grandkids or simply enjoying the view from inside a cozy cabin with a roaring blaze in the fireplace.
Enjoy the Journey — On any given three-day weekend, especially if the getaway is a spontaneous one, the focus should be on the journey itself. So slow down, take extra caution in traffic and just enjoy the ride! Each part of the trip from the journey to the destination can be a part of creating special memories for not only seniors but all family members and friends involved in three-day travel this weekend!
Fellowship Square wishes its residents, staff and caregivers a safe and happy three-day weekend — for those traveling around the city or around the state or those that are simply enjoying the downtime from the comfort of their own homes.