Spreading Love to Seniors on Valentine's Day
Thursday February 14, 2019
Categories: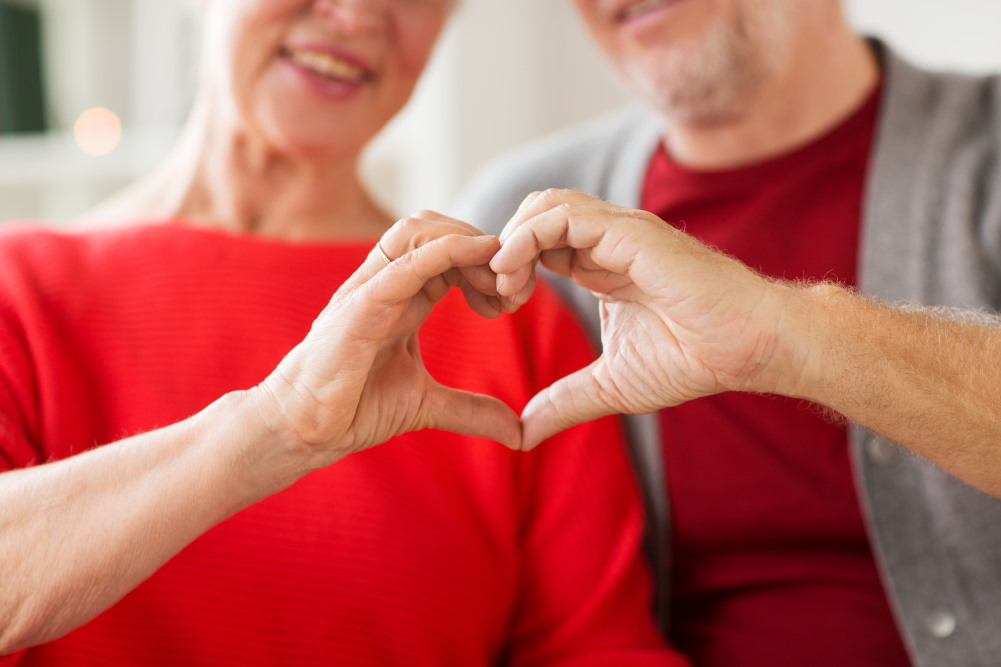 February 14 has become the "loveliest" day of the year, and with each Valentine's Day it seems like more and more hype surrounds this heart-centric holiday. While most seniors don't require a fancy dinner or giant teddy bear to enjoy the day, Fellowship Square offers some simple and heartfelt ways to spread love to seniors this Valentine's Day.
Give the Gift of Time — As seniors age, material items (the flowers and other traditional tokens generally given for Valentine's Day) become less important (and often just end up collecting as clutter) and unnecessary. What seniors really enjoy is quality time spent with friends and loved ones. Even a short amount of time spent together with a senior can provide a long-lasting feeling of love — for everyone involved!
Share a Special Treat — Taking a trip to the local frozen yogurt shop, giving a homemade cupcake or making a senior's favorite breakfast on Valentine's Day can really brighten the spirits without a lot of cost or time involved.
Pray the Distance Away — Many family members can't be together on special holidays like Valentine's Day, but a call, FaceTime or Skype can make the distance melt away. Taking a few minutes to chat with a senior or even share a joint prayer over the phone or through video call can warm heart and soul.
Watch Romantic Movies — On a chilly Valentine's Day, loved ones, friends and family can come together to enjoy a simple yet lovely that requires very little effort. Pop some popcorn, pull out some cozy blankets and have a romantic comedy-movie marathon!
Say "I Love You" — Take away the flowers, teddy bears, hearts, gifts and what is left is the real intention of Valentine's Day: to express love to family and friends. While all those gifts and non-verbal expressions of love are wonderful, all it really takes to spread the love is to say it! Simply telling seniors how important they are and how much they mean to the family can truly be shining moment of any senior's Valentine's Day. After all, love is a powerful emotion. 
Fellowship Square reminds friends and loved ones that Valentine's Day, or any holiday, doesn't have to be a "big production." A simple expression of love, family and togetherness will last beyond the gifts.