Fun and Easy Ways to Easter Sunday and Earth Day with Seniors
Wednesday April 17, 2019
Categories: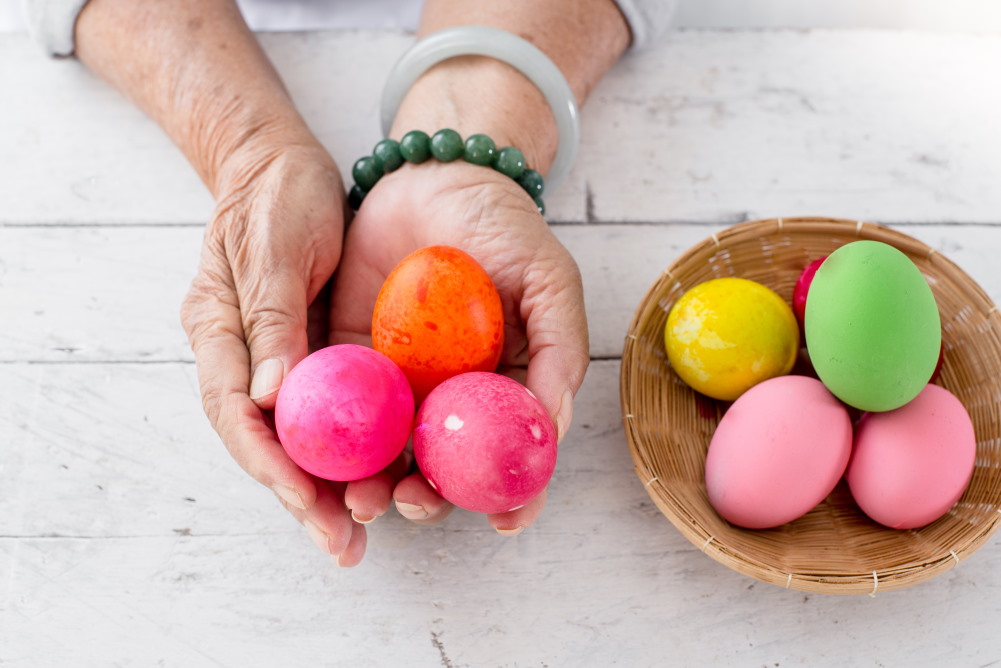 With Easter Sunday and Earth Day happening back-to-back this year, there are plenty of ways to celebrate the holiday — and the planet — this weekend. Fellowship Square offers fun and simple ways to honor both of these events. 
Grandparents are a big part of Easter celebrations for many families and there is no shortage of Easter Egg Hunts happening at various churches, malls, parks and more this Easter weekend. Many restaurants are also hosting special Easter brunch and dinner menus in honor of this day. Of course, there are also many dedicated Easter services occurring at places of worship so seniors and their loved ones can take time to pray and celebrate the real reason for the Easter celebration — honoring the momentous and miraculous resurrection of Jesus Christ. 
For those that prefer to celebrate at home, prayer can still be a large part of this day, in addition to delicious feasts and Easter egg hunts for the young ones in the family. Caregivers and loved ones that are planning events around Easter should keep seniors in mind for the level of activities as well as the number people involved. Some seniors prefer quieter, more subdued celebrations while others are open to a big bash!
In honor of Earth Day, there is plenty of room for volunteers that like to "dig in" and get their hands dirty at events like City of Phoenix Parks and Recreation project to restore Papago Park on Saturday, April 20 from 9:00 a.m. to noon. This is just one of the many projects that the Student Conservation Association hosts around the country for Earth Day. Volunteers can register via www.EventBrite.com, and they should wear appropriate hiking clothing and bring plenty of water. Project supplies and gloves will be provided. 
On this same date, from 10:00 a.m. to 3:00 p.m., the free Cave Creek Earth Day Festival held at Frontier Town features arts and crafts, live music and fun for the whole family — all in celebration of Earth Day! On Monday, April 22 the 10th Annual Earth Day Phoenix Exhibitor Fair takes place from 10:30 a.m. to 2:00 p.m. at Cesar Chavez Plaza. Featuring organizations such as Keep AZ Beautiful, Trees Matter and the AZ Sustainability Alliance, the fair offers education on how to protect the planet and also features food trucks, activities and more. 
However, it doesn't take joining a big effort or heading to a festival to do one's part on Earth Day. Simply helping seniors tend to their own garden or picking up trash around a local neighborhood or park is a great way to honor Mother Nature on Earth Day — and any time of year. Whether recognizing the resurrection of Jesus Christ or the conservation of Mother Earth this Easter and Earth Day weekend, Fellowship Square wishes its residents and their loved ones a safe and happy celebration.