Celebrating Mother's Day with Seniors: How Adult Daughters Can Bond with their Mothers with Alzheimer's
Friday May 10, 2019
Categories: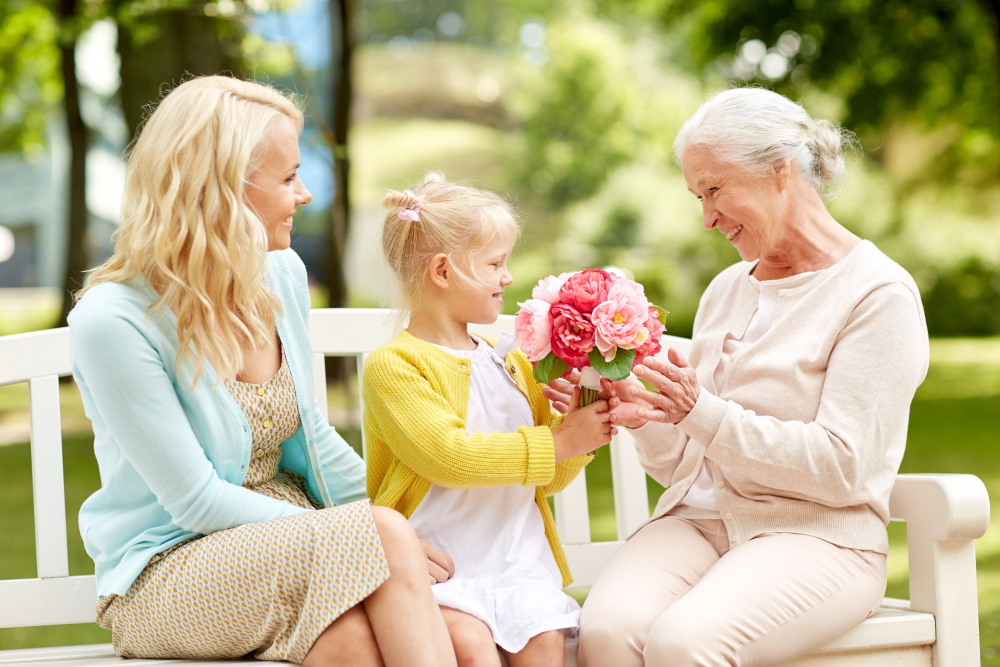 Mother's Day is a special time for mothers of any age to spend with their daughters, granddaughters and their own mothers. However, for adult daughters whose mothers are experiencing dementia or have Alzheimer's Disease, Mother's Day may bring feelings of sadness, stress or even anger. Some adult children even relate their parents having very advanced stages of Alzheimer's (or any serious illness or diagnosis) with already losing them, and that is understandable. However, Fellowship Square notes that Mother's Day can still be a joyous time for women — and shares easy tips on simple ways for all families to bond on this special day honoring Mom.
Talk about Old Times — Instead of asking Mom to tell them about the past, adult daughters can bring photos to share with Mom and tell stories of their favorite memories growing up. It's important for adult daughters to share simple, short stories. Showing pictures or mementos can be a fun trip down memory lane for the daughter — and will evoke feelings of comfort and love for Mom, even if she can't recall each specific memory.
Don't Stress About Gifts — Typically seniors, whether still living in their first or second home or in a senior community or assisted living housing or they have downsized, are likely in the stage that they don't need or want "more stuff." So adult children shouldn't stress about giving Mom "that perfect gift" for Mother's Day. What really means a lot to any senior is the gift of time. Simply spending a few hours or the whole day together is the best gift senior Moms really want this holiday.
The Gift of Time — Speaking of time… few people have it in excess these days. So each moment is important. For adult daughters and children who can take some time out of their day to spend with Mom, remember that the day doesn't have to be an extravagant affair.  A visit to a favorite restaurant for lunch or a special dessert shop for a little sweet treat, a walk through the neighborhood or favorite park, an early morning hike, sitting and reading together or attending mass or a sermon together… all of these things take little effort and little (or no!) cost, but will be time very well spent. 
Say Those Three Little Words — Time, age and the realities of life may have come between Moms and their adult children along the way… but that doesn't mean the love between one another has diminished. For adult children whose parents are in very deep stages of Alzheimer's, they may not hear "I love you" from Mom anymore, but that doesn't mean she doesn't feel it. Vice versa, those three little words might sometimes feel to the adult children as though "it goes without saying" — say it anyway. Feeling loved, at any age, is magical and can help Mom and daughter feel connected once again. 
Fellowship Square wishes all moms a very Happy Mother's Day! For those spending it with their moms, their group of mom friends, their daughters and their grandchildren, it's important to cherish these moments, as they are the memories of tomorrow.