Tips for Managing Arthritis in Honor of National Arthritis Awareness Month
Friday May 10, 2019
Categories: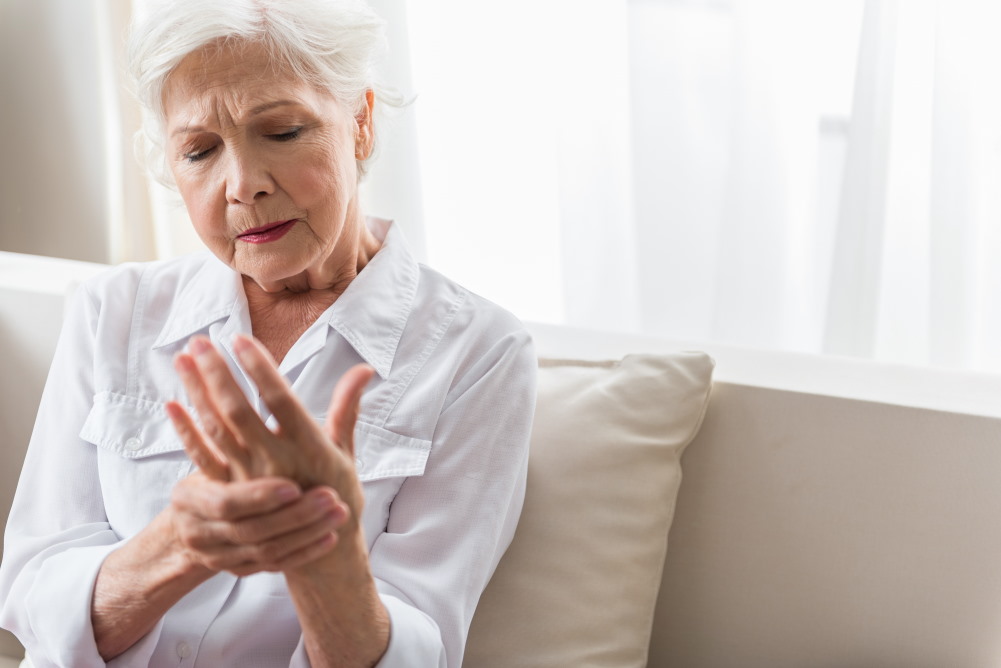 May is recognized as National Arthritis Awareness Month and serves as an opportunity to help seniors learn more about this condition and how to manage it. Fellowship Square shares more about this movement and the condition itself to help seniors with arthritis reduce and manage pain associated with arthritis.
According to the Office of Disease Prevention and Health Promotion, National Arthritis Awareness Month "aims to bring awareness to the growing prevalence of arthritis, the need for additional research and advocacy and to encourage physical activity among the millions of adults with arthritis." The site notes that the condition affects 54 million Americans, and that number is expected to reach 78 million by the year 2040. 
However, the good news is that one of the most effective sources of pain management and relief comes in the form of low-impact physical activity. Joint-friendly physical activity "can reduce pain and improve physical function by about 40 percent," according to the site. The Centers for Disease Control and Prevention recommends a number of programs to help people management their arthritis pain through physical activity as well as self-management education workshops (more information on these can be found here).
In addition to physical fitness, the Arthritis Foundation offers a number of ways to management arthritis pain, without prescription medication. The Foundation's website recommends methods such as the following, with a complete list and further details available here:
Topicals — Gels, creams and even patches applied to the skin supply sodium channel blockers, which are designed to numb nerve endings close to the skin and by reaching the join fluid to decrease inflammation. 
Transcutaneous Electrical Nerve Stimulation (TENS) — This portable machine sends electrical currents to areas of the body through electrodes placed on the skin. The currents stimulate the nervous system, which then stimulates the brain to release "opiate-like substances that relieve pain," says Girish Padmanabhan, clinical director of outpatient rehab at The George Washington University Hospital in Washington, D.C. in the article.
Steroid Injections — These can be administered by a doctor to the site of the pain (directly into a joint, for example) and can reduce inflammation. Injections of this kind can give a patient relief for months, requiring treatment only a few times a year.
Heat/Cold — Heating pads, warm baths, hot wax, cold packs or ice packs can all provide pain relief by way of increasing blood flow through heat, and then reducing swelling and inflammation through cold therapies. 
There are multiple other treatments, methods and lifestyle modifications for managing pain as a result of arthritis. Fellowship Square encourages seniors, their caregivers and loved ones to do their research — but also seek the expertise of their doctors to devise a pain management plan crafted specifically for the individual arthritis sufferer, as not all treatments are ideal for all.