Important Ways to Honor Military Personnel on Memorial Day
Friday May 24, 2019
Categories: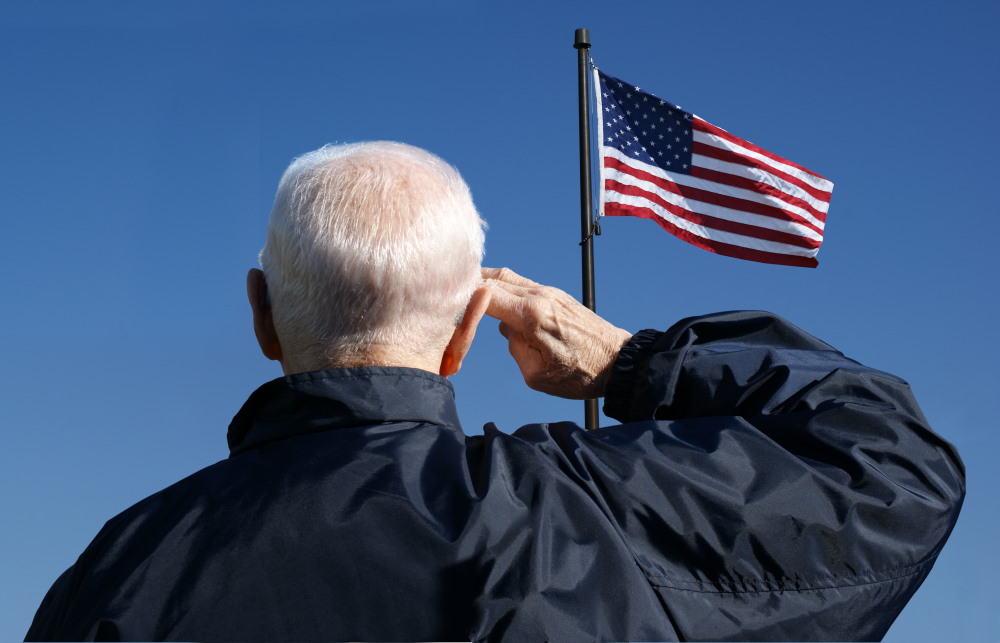 Memorial Day is synonymous with a long three-day weekend, pool parties, BBQs, fireworks and more. However, for seniors, veterans and military personnel, Memorial Day has a much deeper meaning, and it should be honored for all that it truly signifies — the remembrance of those who paid the ultimate price in the name of America. Fellowship Square shares simple yet important ways to honor military personnel this Memorial Day (along with enjoying time with family, a good BBQ and more).
Say Thank You — To those that served in the past or are still serving today, a simple "thank you for your service" means so much. For loved ones that have a senior veteran, sending a card or bringing them a patriotic floral bouquet is another sentimental way to express gratitude.
Attend a Parade or Festival — Nearly every town has a Memorial Day parade or festival over the course of the three-day weekend. Caregivers can check their local event listings to see what their city has in store to plan an outing for the senior or veteran in their lives.
Place Flags or Flowers at a Cemetery — Many organizations from Boy Scouts to the Memorial Day Flowers Foundation place flags and/or flowers on the graves of veterans for Memorial Day. Contact a local organization or visit www.memorialdayflowers.org to donate time placing roses at the headstones of veterans at the National Cemetery of Arizona. 
Wear a "Poppy" of Color — Red Poppies have become the symbol of Memorial Day and the American Legion led the charge to ask Congress to designate the Friday before Memorial Day as "National Poppy Day." Many people wear a red poppy on that Friday or all weekend to honor a fallen soldier. The VFW has been distributing poppies since 1922 and the flower is now the official memorial flower of the Veterans of Foreign Wars of the United States. In 1923, disabled and needy veterans began assembling "Buddy Poppies" as they are known today. To date, the VFW Buddy Poppies are still assembled by disabled and needy veterans in VA hospitals. In return the VFW Buddy Poppy program provides compensation to these veterans; the program also provides financial assistance to maintain state and national veterans' rehab and service programs and more, according to the Veterans of Foreign Wars website.
Visit a Veteran — Military personnel that are living today may have solemn memories on this day so a visit from a loved one can really brighten their day. A loved one, friend or caregiver should encourage their senior to talk about their memories if they want to or just be there to listen or offer comfort, support and love.
Regardless of how Memorial Day (or weekend) is spent, there are many easy and simple ways to honor those for who the holiday is named. Fellowship Square wishes its residents, their caregivers, family and friends a safe and happy Memorial Day weekend.