Pumpkin Recipes: Easy Snacks and Recipe Ideas to Enjoy this Fall
Tuesday October 27, 2020
Categories: General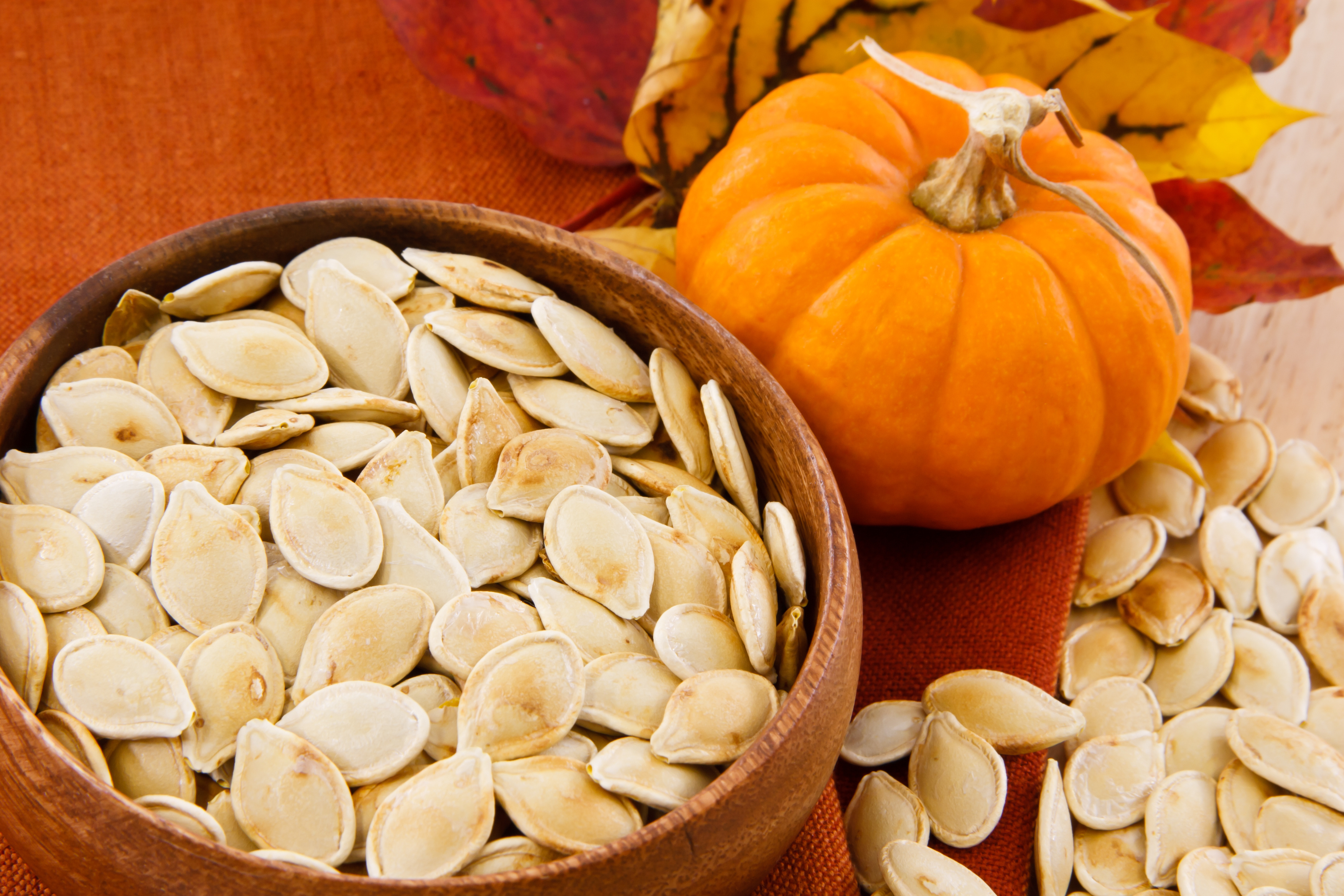 Tis' the season for pumpkin spice and everything nice! Fall is in the air and as the weather cools down, pumpkin-spice seems to flavor everything from coffee creamer to potato chips (it's true!).
For seniors that enjoy cooking and baking with pumpkin, Fellowship Square offers the following ideas featuring all things pumpkin!
Pumpkin Seeds —
Roasting pumpkin seeds after carving a pumpkin with the grandkids is a fun way to spend an afternoon. After pulling them from the pumpkin and rinsing them, the seeds can be sprinkled with just salt and olive oil for a savory classic approach or cinnamon-sugar (and yes, pumpkin spice!) for a sweeter result. Pumpkin seeds are an underrated healthy snack, and they're also a lot of fun to make, especially with the family. They can even be tossed with some freshly popped popcorn to enjoy while catching some spirited Halloween specials!
Pumpkin Spice Energy Balls —
No-bake oatmeal energy balls can be given a quick fall makeover with a little pumpkin puree and a few dashes of pumpkin spice. The recipe for energy balls is very forgiving and adaptable — which makes it perfect for customizing with a variety of ingredients. For a quick pumpkin pie spice version, bakers can combine one cup oats, ¼ cup pumpkin puree, some Medjool dates, one to two tablespoons maple syrup, 1 teaspoon (or more as desired) pumpkin pie spice, and a dash of salt into a food processor. After well combined, fold other ingredients such as a handful of dark chocolate chips or chopped pecans into mixture before rolling into bite-sized balls and refrigerating. 
Pumpkin Soup —
The autumn harvest is a squash and gourd lover's paradise! And many of these, such as butternut and acorn squash, and pumpkin, make a delicious base for thick, warm and comforting soups. Their flavor can be enhanced by roasting them first; or for a shortcut pumpkin puree can be used in place of the real thing. Add herbs and spices like cinnamon, nutmeg, and ginger to kick up the taste and heavy cream for a silky, indulgent result. 
Pumpkin Muffins/Bread —
Pumpkin puree and pumpkin pie spice can also be used to make a variety of muffins or bread. A quick Google or Pinterest search will lead bakers to a whole host of recipes in these categories. The great thing about using pumpkin puree in these recipes is that it not only adds a healthy component, it makes for a very moist result without the use of oil or eggs. 
Pumpkin pie is a quintessential fall dessert (and can't be passed on even after a big Thanksgiving meal), but there are so many more ways pumpkin can be incorporated into meals from morning till night. Fellowship Square encourages bakers to get creative with their pumpkin recipes this season.