Outdoor Spring Hobbies and Activities for Seniors
Monday March 16, 2020
Categories: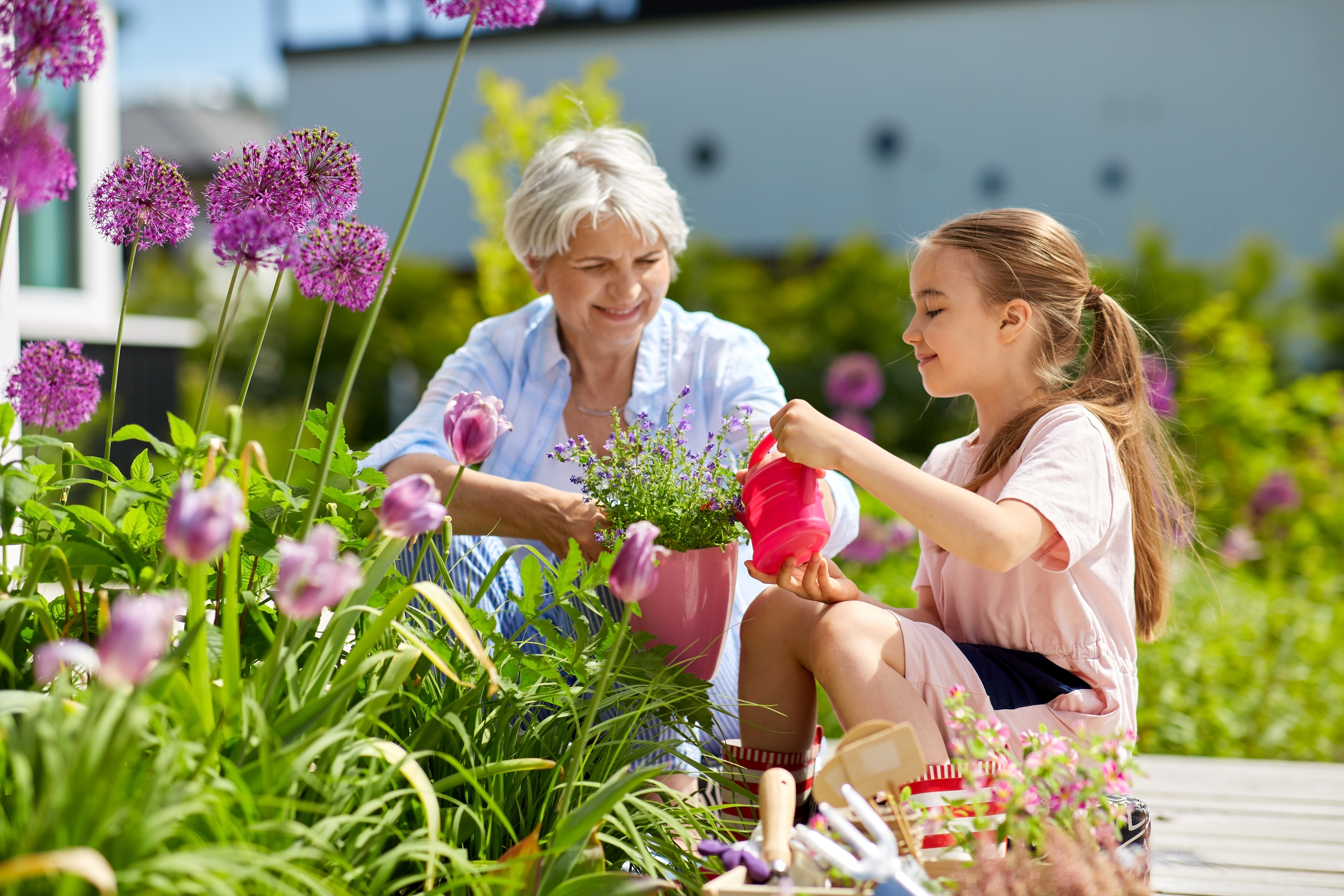 With Arizona's Spring weather is full bloom, it's time to get out and enjoy the beautiful fresh air. For those seniors that love to spend time outside, there are a multitude of outdoor hobbies and activities to enjoy. Fellowship Square shares the following spring hobby ideas to help seniors enjoy the great outdoors.
Gardening — While gardening is a "year round" hobby, spring and fall are the prime planting seasons in much of Arizona. The Arizona Cooperative Extension of the University of Arizona suggests selecting varieties that "mature quickly; provide desirable yield, taste, texture and color; are recommended by local gardeners; are adapted to climate and soils and are disease and pest resistant. Some varieties of seeds to plant in March include melons (cantaloupe and watermelon), carrots, cucumbers, sweet corn, and summer squash.
Fishing — There are many urban lakes around the valley and gorgeous bodies of water all over Arizona that are rife for fishing! Novice fisherman can even take fishing courses or charter a guide at areas such as Lake Pleasant. It's important to be up to date on regulations (such as catch and release only or a limit) at any lake and have a current fishing license. 
Knitting — Knitting isn't just Grandma's hobby anymore! Today's knitting circles are a lively bunch! Knitting is great for finger dexterity and also can be a fun social situation when a group of knitters get together. From shawls to baby blankets, knitting is a creative hobby that not only produces a great product but one can be done anywhere — such as on the porch or patio on a beautiful spring day.
Photography — Speaking of beautiful spring days — they set the stage for some pretty epic photos. Wildflowers, sunrises and sunsets, stunning clouds… and rays of sunshine streaming through them, rainbows after a rain — all these make for gorgeous backdrops for photographing family or as the main subject of the photo! While there are a myriad of amazing cameras and equipment out there to help capture the perfect snapshot, beginning photographers can even learn some tips and tricks to take incredible pictures using only their smart phones!
Yoga — Yoga is great for body, mind and soul. For seniors that have limited mobility or joint pain, yoga is also very healing (of course everyone should check with their own physician before starting any new physical activity). Yoga is also a wonderful way to clear the mind and relieve stress.
Volunteering — There are a multitude of outdoor organizations for botanicals gardens, zoos and parks and recreation organizations that could use a hand! For senior that are looking to contribute to their communities in a positive way and also spend some time outdoors, volunteering is the way to go!
There are countless hobbies and activities that get seniors outside and that also can become social activities with friends and loved ones. Fellowship Square encourages its residents to enjoy the great outdoors this spring in any way they like!