Tips for Hosting a Family Picnic this Summer
Thursday June 18, 2020
Categories: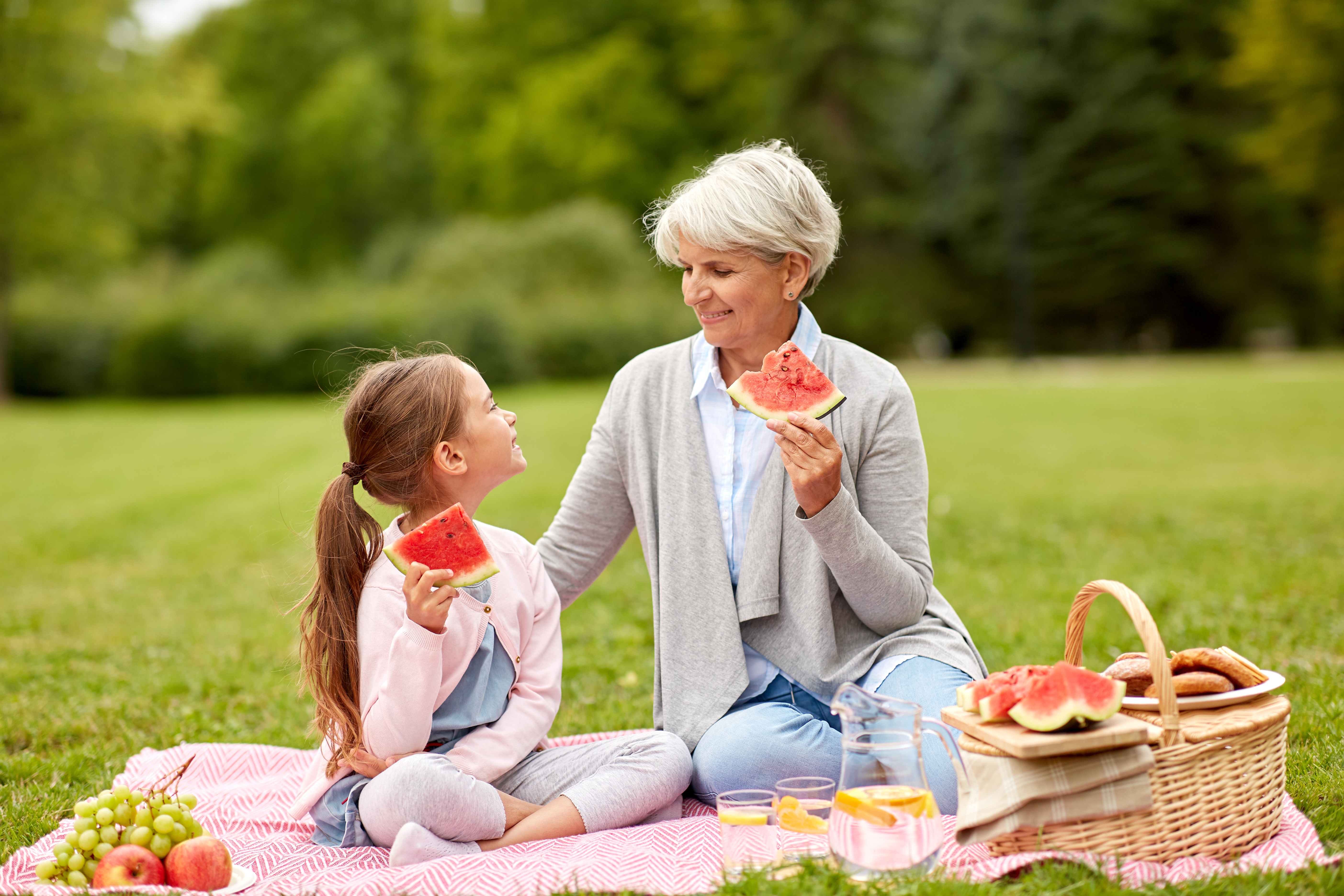 One of the simplest and most traditional ways to reunite as a family is through a good old fashion summertime picnic! When it comes to gathering a multitude of generations, a classic picnic offers something for everyone! Fellowship Square offers some easy and fun tips for planning a picnic for the whole family this summer.
Plan Ahead — When planning a summer picnic that will double as a family reunion, be sure to give family members and guests plenty of time — especially for those that may need to travel to join in on the fun. 
Timing is Everything — It's no secret that the summer sun is super intense, so when planning a picnic this season, consider an evening time get together at a park or even in a backyard (bonus points if the patio has a mister system!). Once the sun goes down, even though the weather may still loom in the 90s or high 80s, is much easier to handle than an event that takes place in the heat of the day — unless swimming is incorporated as part of the picnic fun!
Offer Something for Everyone — Multi-generational family picnics can be a great bonding opportunity for all ages. Make sure when planning a family picnic that there are activities and games that everyone can get involved in or something that every age group can do. Think yard games, pool games, music, card games, sand toys for little ones and more.
Keep is Simple — An old fashioned needs little more than some simple activities, a great outdoor location and good food to be successful. Tables are optional! Invite guests to bring their own chairs/picnic blankets and even their own food. Alternately, a pot-luck style picnic is always a great way for everyone to bring a dish they love to share. 
Be Safe — With COVID-19 measures in place, it's important for all picnic guests be smart and safe during the get together. Practice social distancing, wear masks and be weary of sharing utensils and food or beverages. 
All in all a classic picnic can be a super easy way to get together with family and enjoy each other's company in a laid back atmosphere. Fellowship Square encourages families to get together in this old fashioned way this summer!