Move for Comfort: Exercise to reduce joint pain and increase mobility
Tuesday December 07, 2021
Categories: General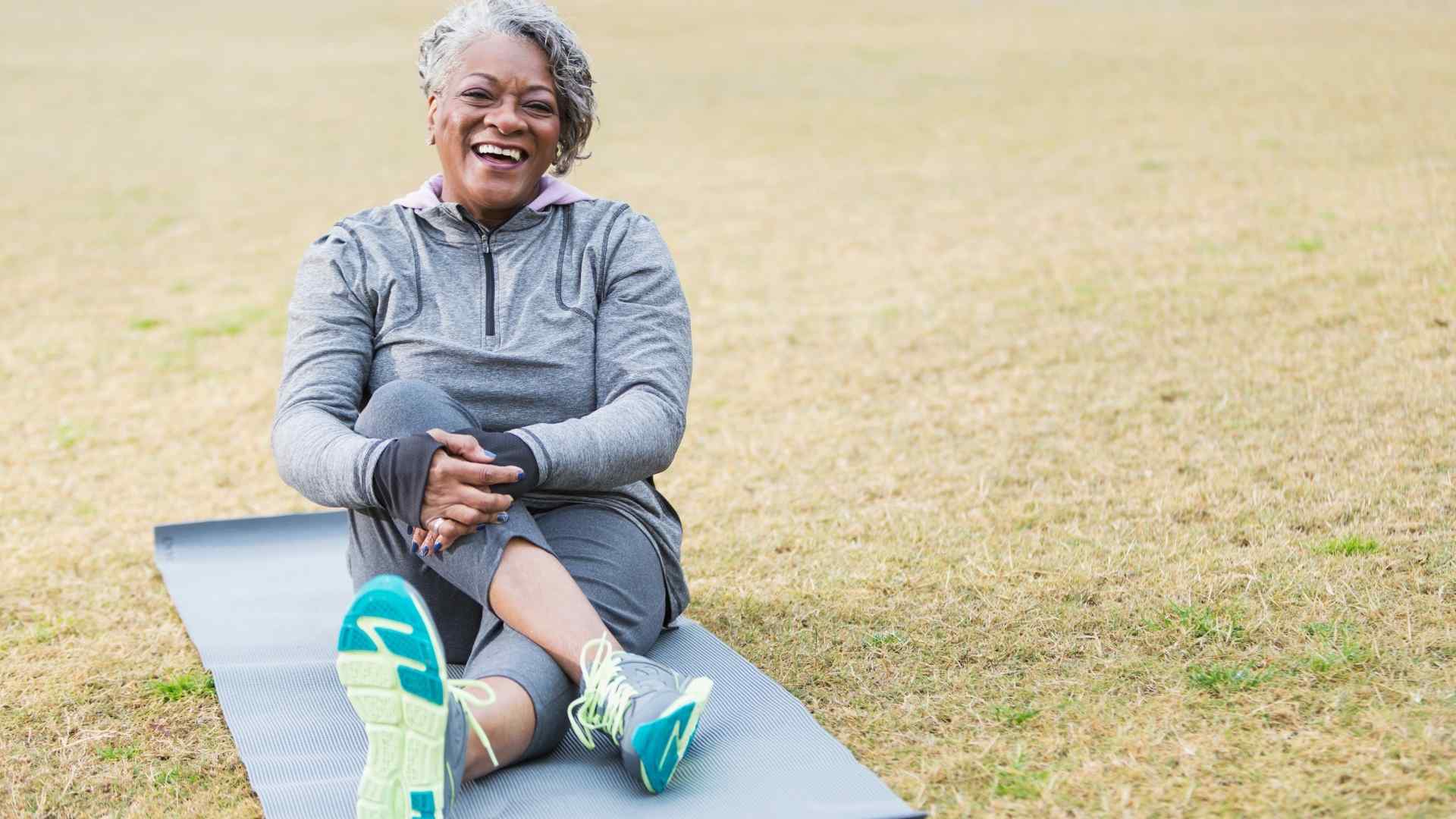 When seniors are in pain or have become sedentary, the thought of an exercise routine may seem daunting. However, research shows that specific movement is highly beneficial for decreasing pain and increasing mobility as well as improving quality of life.
Fellowship Square shares some exercise tips for seniors looking to move more in the name of comfort and mobility.
According to the Centers for Disease Control and Prevention (CDC), "joint friendly physical activity" can improve quality of life for those with arthritis and other chronic joint pain. It can not only reduce pain but also improve function and mood. Joint-friendly physical activity is defined as low impact, so it puts less stress on the body and also reduces seniors' risk of injury. The website lists walking, biking, swimming, water aerobics, and dancing as a few of the best joint-friendly physical activities. Flexibility and balance exercises such as stretching, yoga, and tai chi as well as muscle-strengthening exercises like lifting weights or working with resistance bands can also be added as part of a joint-friendly fitness routine. 
Seniors should check with the doctors prior to starting a new exercise or fitness routine to receive specific advice and to ensure they don't have any limitations or movements they should avoid based on their individual health conditions. It's also a good idea to start slow and not get intimidated or discouraged. Some exercise is better than none so seniors can start with a few minutes each day and gradually add on to that as they build their stamina. They should stick with joint-friendly physical activities or modify other activities to ensure they are low-impact and easy on the joints. 
The CDC suggests those that are not currently active at all start with just three to five minutes two times a day and then add activity in increments of about 10 minutes, allowing enough time in between for the body to adjust to the new level before adding more. It's very important to warm up with some simple stretches before exercises and cool down after a workout session too. This can help ensure seniors don't strain their muscles or experience soreness after exercising. Getting a good night's rest before a workout, fueling and hydrating the body before and after, and wearing the proper fitness attire (including comfortable, well-fitting shoes) can also help seniors get the most out of their exercise session.
Being physically active is great for helping seniors reduce their joint pain and become more comfortable in their everyday life and it can even prolong "the onset of arthritis-related disability and help people with arthritis manage other chronic conditions such as diabetes, heart disease, and obesity," according to an article on the CDC's website. Fellowship Square encourages seniors to move more in the name of comfort and overall health.