Ringing in 2022
Monday December 27, 2021
Categories: General, In The News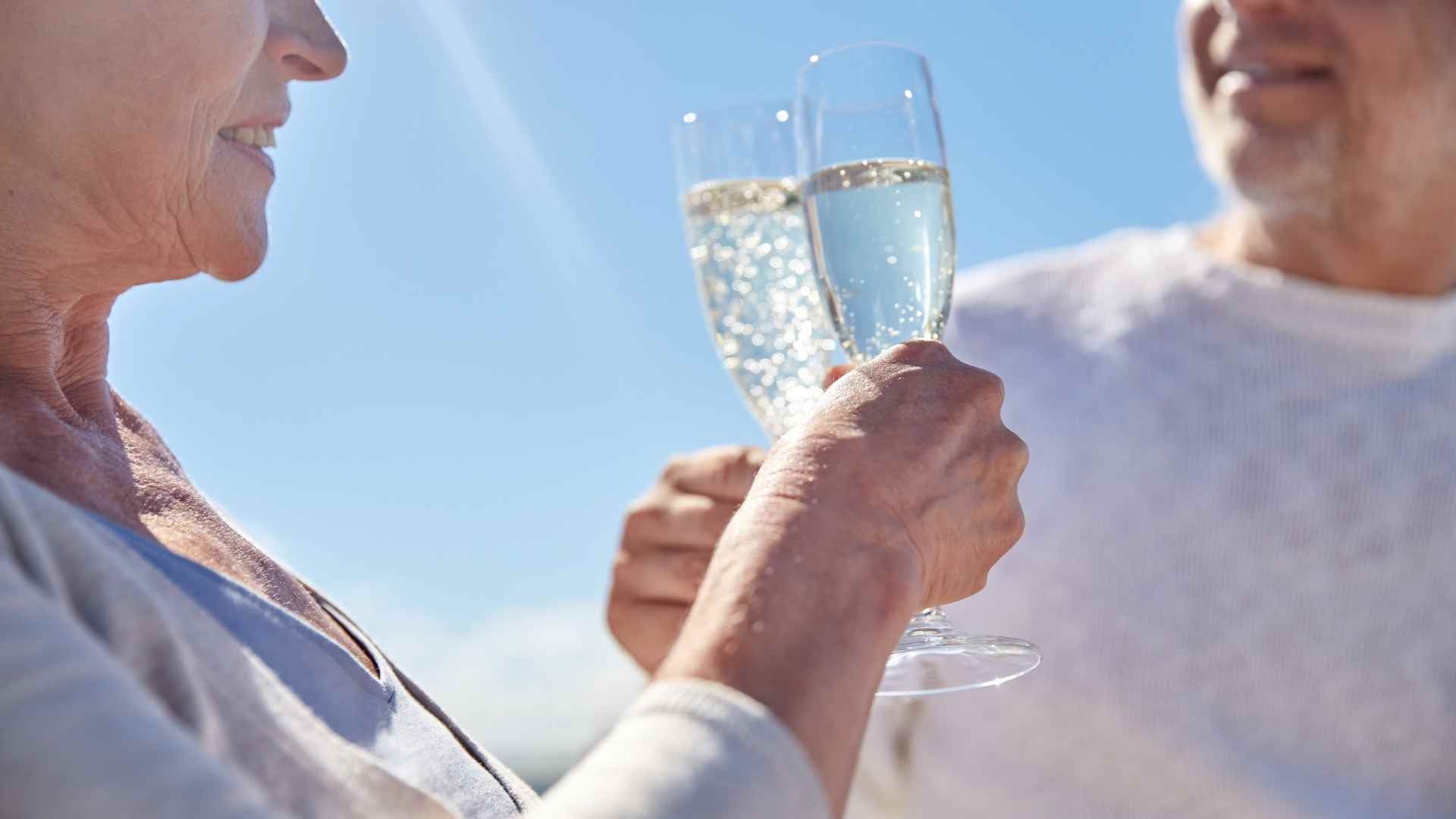 The New Year will be here in no time! It's hard to believe another year has flown by. Fellowship Square wants to extend warm wishes for a wonderful holiday and Happy New Year to its staff, residents, and their loved ones.
Before 2022 is officially here, Fellowship Square offers some tips for celebrating New Year's Eve and making resolutions for 2022!
Enjoy a Silent Night —
Big bashes and late-night parties may be the rage for the younger crowd, but there is something to be said for ringing in the New Year snuggled in close with loved ones. Instead of fighting the crowds for a dinner reservation or going somewhere to view fireworks, why not just plan a "silent night" at home, enjoying a great glass of champagne and the company of some favorite people. 
Make a Special Meal —
Celebrating holidays with a memorable meal is a fun and meaningful way to say goodbye to 2021 and hello 2022! Get in the kitchen with close family and loved ones and make a fantastic meal to enjoy together.
Have a Mid-day Toast —
Let's face it — waiting up until midnight to officially ring in the New Year can be a little challenging for seniors. Instead of trying to fight the clock, why not host a fun mid-day New Year's toast at noon on New Year's Eve or New Year's Day! Raise a glass of champagne or sparkling cider to all that's happened in the past and all that lies ahead in 2022!
Make Some Resolutions —
Speaking of 2022, there is no time like a fresh new year to set some positive intentions and goals. Whether those resolutions include getting healthier in the New Year, spending more time with family, or trying a new sport, hobby or adventure, writing out some goals, setting an intention, and mapping out a plan for success will surely bring great joy and accomplishment in 2022. 
Eat Some Lucky Foods —
Even with the best-laid plans, a little good fortune to help float those sails is always welcome! With that in mind, why not start 2022 off with a little luck! There are traditions in many cultures of eating certain foods on New Year's Day to ensure luck, health, and prosperity. Eating long noodles without breaking them is supposed to bring life longevity, for example, and round or bundt cakes are believed to symbolize the circle of life. Oranges and honey can be eaten for wealth and good fortune while lentils are thought to bring good luck! So eat wisely on New Year's Day!
The entire staff at Fellowship Square sends big wishes for a safe and very Merry Christmas and Happy New Year. The team at Fellowship Square is looking forward to spending another fun and fabulous year with its wonderful residents in 2022.