Should Seniors Have a Pet?
Thursday April 29, 2021
Categories: General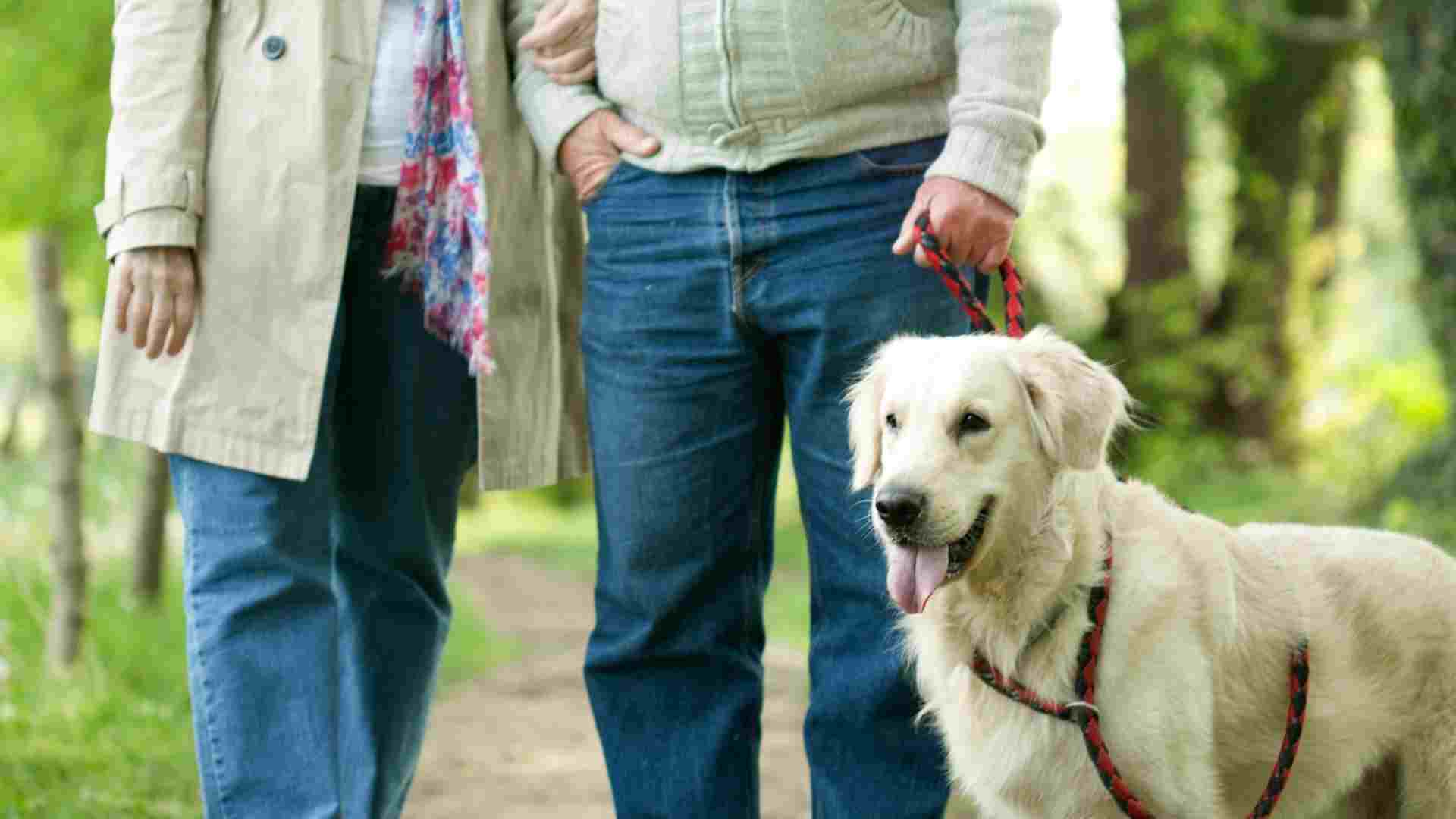 Four-legged friends become beloved members of many families and they can be wonderful companions for seniors that live alone. However, pets also require a lot of attention and each has specific needs so it's important that their senior owners are capable and willing to handle those responsibilities. Fellowship Square offers some benefits pet ownership provides for seniors and shares some important things to consider so having a pet doesn't become a burden.
There are many proven benefits of pet ownership. According to an article on the US News and World Report website, "Owning a dog may help you maintain a healthy heart, especially if that pet is a dog, according to a new study published in Mayo Clinic Proceedings: Innovations, Quality & Outcomes." Andrea Mauger, one of the study's researchers, stated, "In general, people who owned any pet were more likely to report more physical activity, better diet, and blood sugar at ideal level." 
The article pointed to another study, The National Poll on Healthy Aging, sponsored by AARP and the University of Michigan, which found that "pets help older adults enjoy life, make them feel loved, reduce stress, provide a sense of purpose and help them stick to a routine." Pets also help people connect with others, and help older adults manage their physical and emotional symptoms by simply "taking their mind off the pain."
While these are wonderful benefits for seniors, it's important for them to understand and accept the commitment that comes along with those pet perks. For example, while pets encourage physical activity in seniors, since oftentimes they need at least one walk a day to get their energy out, it's essential to ensure the senior is mobile enough and can keep the pace with the pet — for the sake of the health of both pet and owner!
If mobility is an issue, there are other pets that might be a better match. A cat, a bird or even fish in an aquarium can provide seniors with companionship without the intense physicality that some dogs require, for example. 
It's also a good idea for seniors to consider adopting an adult pet versus getting a puppy or kitten, and choosing a compatible breed, according to US News and World Report. The article states: "You have to train a new pet, and that can be taxing… Consider the dog's temperament. Smaller breeds like terriers may seem like something you could handle; however, they are high-energy animals."
Having a pet as a companion can provide many benefits for seniors (and vice versa). There is even an organization, Pets for the Elderly, that helps with adoption and other fees at participating animal shelters for seniors over the age of 60. However, Fellowship Square encourages seniors to ensure they are ready to handle the daily responsibility of the pet before they welcome a four-legged friend into their lives.